Just when Joe Manganiello thought he didn't have to wear his Alcide jumpsuit again, he finds himself on the set of White Collar wearing…. a jumpsuit.
This is what Joe tweeted:
"Just when I thought I'd escaped the jumpsuit… It pulls me back in… #jumpsuitjoereturnsonwhitecollar"
Judging by the stocking over his head he is not one of the good guys.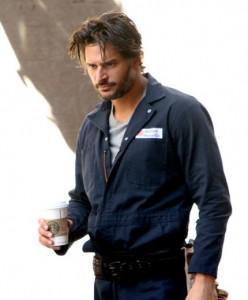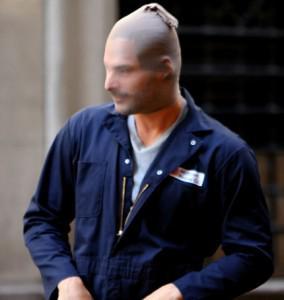 source