Families who seek an uncrowded beach vacation destination catch a wave, attend surf camp, bike for miles, picnic, and more !
Near to the Los Angeles airport, LAX, and close to beach cities such as  Redondo, Manhattan, Huntington and Newport Beach, the city of Torrance has some interesting places to visit for dog owners and their pooches.
There is a little-known Southern California beach that offers a quiet, easy-going ambiance at Torrance Beach.  Simply take the I-110 to Torrance Boulevard west which ends at the ocean, or exit from the I-405 at Hawthorne Boulevard south and then go west on Torrance Boulevard.
This stunning, soft sand, 1.5-mile beach is framed by the hills of Palos Verdes just south of Redondo Beach.  It's a unique coastal setting with a small town charm and a variety of hotels just two miles east.  Back in the 1950s there was a well-known beach club in Torrance which attracted many Hollywood celebrities looking to get away from it all.  Today, Torrance is the ideal family destination with its low-key, casual ambiance — and close proximity to top sights and attractions for families who also want to do Disneyland and Universal Studios.
Torrance Beach offers a significant amount of parking, plenty of restrooms, lifeguards are on duty all summer long, and a 22-mile paved and lit beach path which heads up to Santa Monica that is perfect for walking or cycling. Vacationers can also channel their inner Californian and learn to surf with a half or full-day "Perfect Day Surf Camp" at cpsurfshop.com.  Locals also recommend the "killer" breakfast burrito or milkshakes at Surfside Grill which is right on the beach (a rarity in Southern California) and offers an unmatched view.
Teach your Dog To Surf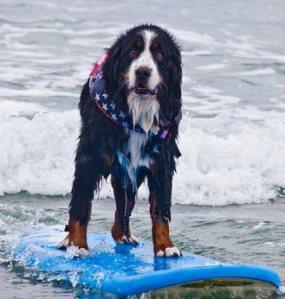 http://surfcitysurfdog.com/
The very end of Rat Beach is off Paseo de la Playa, in Torrance.  Torrance touches the ocean at that point, between South Redondo Beach & Malaga Cove in Palos Verdes Estates.  Rat Beach is not crowded ever, presumably because it's kinda hidden, and also because you have to walk in, you can't drive all the way to the end.  There's a path at the very end of the cove that leads up to Malaga Cove School, on whose grounds the 4th of July picnic is held every year.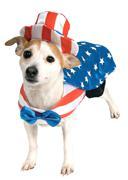 Hotel accommodations are easy to come by — and often much less expensive than elsewhere in Southern California. Travelers can find hotels from budget to deluxe represented by all of the major brands  including  pet-friendly accommodations, complimentary breakfast and Internet access, and more.  Rates range from from $79 to $249 based upon availability.
For additional information or to book a room, travelers can visit www.discovertorrance.com,  send an e-mail to [email protected]  The Discover Torrance office is located at 3400 Torrance Boulevard, Suite 100, Torrance, CA  90503.
Pet friendly hotels include Holiday Inn, Residence Inn, Ramada Inn and others
http://www.istaygreen.org/petcity.cfm/st/CA/city/Torrance
El Segundo Dog Park. About 60×300 foot lots of trees south side of LAX. Between Imperial Avenue and Imperial Highway at Sheldon Street. From the east take 105 Freeway, go west to the end onto Imperial Highway. go to the first light and turn left then around 2 short bends until going west again along Imperial Avenue, which parallels Imperial Highway a few blocks. You will be driving parallel to it on the right side. Sounds complicated but not once you are there.
Redondo Beach dog park
Escondido Canyon
Turn right at Winding Way East, and park in the signed parking lot (27200 Winding Way). Here's a map of Escondido Canyon Park. Follow the paved road on foot for approximately 1 mile to the Escondido Canyon trailhead on your left, and take it all the way to the waterfall. The trail is open sunrise to sunset; parking is limited, so get there early. Dog-friendly!
Dogs race
The annual Wienerschnitzel Wiener Nationals takes place at the Los Alamitos Race Course in July. The dog event is a 50-yard dash for Dachshunds with winning speeds around 6-7 seconds. Only 98 dogs are selected to compete in a total of 12 trials with winner, or wiener, of each trial advancing to the Wienerschnitzel Wiener National at Los Alamitos Final. There's no fee to enter
Pet stores
http://www.animalloverspetshop.com/
Fireworks and boat parades are fun festivities that take place every July 4th in nearby Newport Beach.  Depending how well your dogs do with noises and crowds, you may or may not want to watch. But you might be able to find a spot not too close for the dogs but close enough to see what is going on for the humans.
NEWPORT HARBOR 4TH OF JULY BOAT PARADE
California's largest and one of the nation's most well established Patriotic boat parades, Newport Harbor's 4th of July Boat parade. The boat parade sees over 100+ vessels cruise through the harbor of Newport Beach, CA
When: Wed, 4th of July, 2012, 1 pm – 4 pm
Where: Newport Harbor/Balboa Island
Price: Free!
American Legion Yacht Club
OLD GLORY BOAT PARADE, JULY 4
NEWPORT HARBOR
The parade will form at 1230 off Collins Island (see Parade Map enclosed). The Harbor Patrol Fire Boat, followed by the VIP Boat, will lead the parade. The parade will begin promptly at 1300 (1:00 pm).
www.alyc291.com
Fireworks and boat parades are fun festivities that may or may not be appropriate for pooches, depending on how well they do with noises and crowds.
http://celiasue.com/2009/01/30/surf-city-usa-wagging-it-at-the-waterfront/