Toast to America's independence with a patriotic cocktail this July 4th holiday. Kilbeggan is a a smooth, sweet-tasting whiskey with a lovely malt finish. The finest grain and malt whiskeys are blended together for a characteristic of their pot still that is over 180 year old and still at the heart of Kilbeggan® Irish whiskey. In celebration of the 4th, they bring you this rich cocktail perfect for the holiday
Kilbeggan Patriot Punch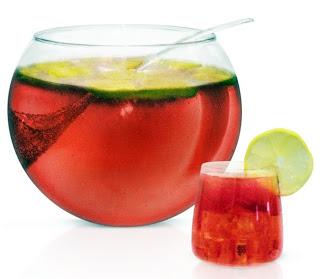 2 parts Kilbeggan Irish Whiskey

1 part DeKuyper Apricot Brandy




1 part Cranberry Juice




2 parts Champagne




Lemon Wheel (thinly sliced)


To Serve As A Cocktail:


Build all ingredients over ice in a stemless red wine glass. Garnish with a lemon wheel.


To Serve As A Punch:


Double the recipe and multiply by the number of guests you plan to serve. Add Kilbeggan Irish Whiskey, DeKuyper Apricot Brandy and cranberry juice to a punch bowl, stir and refrigerate. When guests arrive, add champagne and lemon wheels. Serve over ice in stemless red wine glasses.


Happy 4th and safe celebrating.