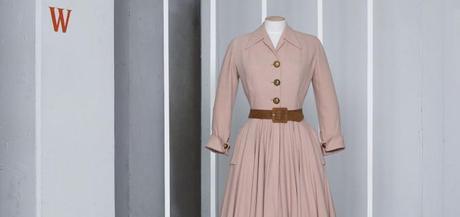 The 1950s- Fashion in France, 1947-1957
The launch of the New Look by Christian Dior in 1947 ushered in a new golden era of haute couture in Paris in the late 1940s to the 1950s. Over 100 outfits have been pulled from the archives of the Palais Galliera collection and designers include the old guard of the day including Jacques Heim, Chanel, Schiaparelli, Balenciaga, and Jacques Fath plus the newcomers Pierre Balmain, Christian Dior, Jacques Griffe, Hubert de Givenchy and Pierre Cardin.
July 12 to November 2
Palais Galliera
10 Ave. Pierre 1er de Serbie, 75116
Metro: Alma-Marceau
Open Tuesday to Sunday 10AM to 6PM, Thursday till 9PM
http://www.palaisgalliera.paris.fr/en/exhibitions/50s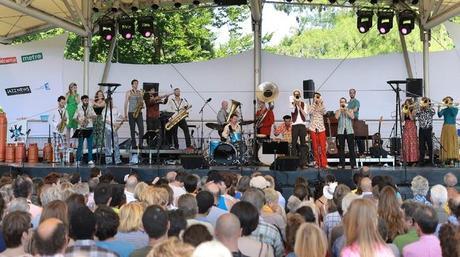 Paris Jazz Festival
Now celebrating its 20th season, The Paris Jazz Festival gets better every year. For the 2014 edition, the festival has added a Circus Jazz day plus Latin Jazz, and an acoustic jazz Saturday.
Best of all the musical events are free, you just pay for admission to the park. You can also have a picnic while enjoying the music.
Till July 27
Parc Floral de Vincennes
Metro: Chateau de Vincennes
http://www.parisjazzfestival.fr/fr/accueil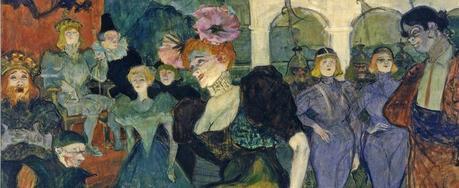 Paris 1900-The City of EntertainmentDiscover the splendor of the richest time in French history for art, industry, design, and entertainment, 1900. It was the year of the Paris Exposition Universelle, when Paris culture was at its peak during the era of La Belle Epoque and Art Nouveau. Over 600 works including, objets d'art, costumes, posters, photographs, films, furniture, jewelry and sculptures will transport you back in time.

Till August 17
Petit Palais
Ave. Winston Churchill, 75008
Metro: Champs Elysees-Clemenceau
Open Tuesday to Sunday 10AM to 6PM, Thursday till 8PM
http://www.petitpalais.paris.fr/en/expositions/paris-1900-city-entertainment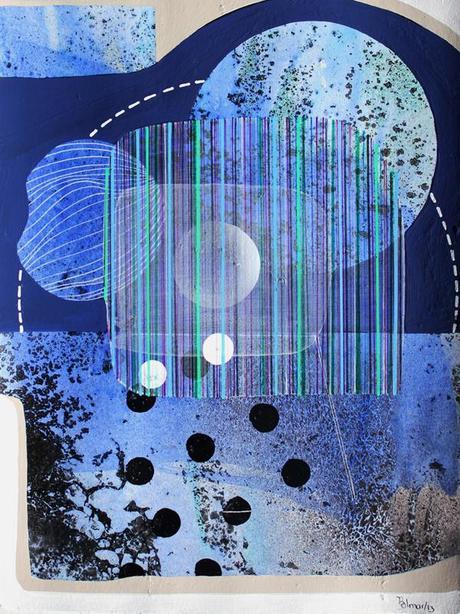 Groovy Paris Pop Up ShowThe Adah Rose Gallery from the Washington DC area is having a pop up show in Paris of its emerging artists. The show includes work by Jessica Drenk, Brian Dupont, Alan Steele, Chris Trueman, Alison Rash, Pat Goslee, Angela Kleis, Julie Wolsztynski, John James Anderson and Laila Jadallah.
July 11-12PM-8PM
July 12 & 13- 12PM-7PM
Galerie du Haut Pave
3 Quai du Montebello, 75005
Metro: Cluny-Sorbonne, Cité
http://www.adahrosegallery.com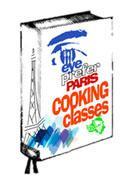 New! Eye Prefer Paris Cooking Classes
I am happy to announce the launch of Eye Prefer Paris Cooking Classes. Come take an ethnic culinary journey with me and chef and caterer Charlotte Puckette, co-author of the bestseller The Ethnic Paris Cookbook (with Olivia Kiang-Snaije). First we will shop at a Paris green-market for the freshest ingredients and then return to Charlotte's professional kitchen near the Eiffel Tower to cook a three-course lunch. After, we will indulge in the delicious feast we prepared along with hand-selected wines.
Cost: 185 euros per person (about $240)
Time: 9:30AM- 2PM (approximately 4 1/2 hours)
Location: We will meet by a metro station close to the market
Class days: Tuesday,Wednesday, Thursday,Friday, Saturday, and Sunday
Minimum of 2 students, maximum 6 students.
Click here to sign up for the next class or for more info.

I am pleased as punch to announce the launch of Eye Prefer Paris Tours, which are 3-hour walking tours I will personally be leading. The Eye Prefer Paris Tour includes many of the places I have written about such as small museums & galleries, restaurants, cafes & food markets, secret addresses, fashion & home boutiques, parks, and much more.
Tours cost 210 euros for up to 3 people, and 70 euros for each additional person. I look forward to meeting you on my tours and it will be my pleasure and delight to show you my insiders Paris.
 Check it out at www.eyepreferparistours.com 
Click here to watch a video of our famous Marais tour