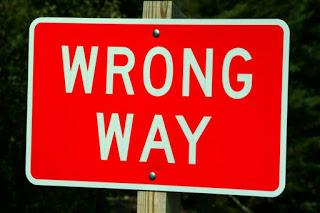 Wrong Way Road Traffic Sign, by Ian Britton
July 17th is...
World Emoji Day, National Peach Ice Cream Day, National Tattoo Day, World Day for International Justice, Wrong Way Corrigan Day, Yellow Pigs Day, Disneyland Day, Victims of Baton Rouge, Louisianna Attack Day,
PLUS -
interesting books to read and free printables, papercrafts, kid crafts, activities and coloring pages...
---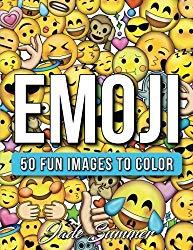 World Emoji Day
--
The brainchild of Jeremy Burge
according to CNBC who stated
London-based founder of Emojipedia created it
in 2014. The New York Times reported that Burge created this on July 17
based on the way the calendar emoji is shown on iPhones.
For the first World Emoji Day, Burge told The Independent
there were no formal plans put in place
other than choosing the date. The Washington Post suggested in 2018 readers use this day to
communicate with only emoji.
Source
Read: Emoji: A Coloring Book
with 50+ Fun, Easy, and Hilarious Coloring Pages Emoji Gifts for Relaxation, by Jade Summer
-- Discover the funniest emojis in this hilarious coloring book from bestselling publishing brand, Jade Summer. This Emoji coloring book promises a bundle of laughs. From smiley faces to lovely heart eyes, your favorite emojis are waiting to be filled with color. With 50 stunning designs to get creative with, you will spend hours relaxing while you bring each emoji scene to life.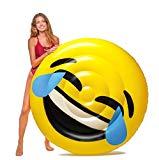 • Emoji Pool Float -
Take it it to the beach, river, lake or just relax in a pool!
• Emoji Bracelet Craft Kit -
includes popular emoji beads and colorful spacer beads to match your mood or your outfit!
• The Emoji Movie -
Discover the secret world inside your phone where all the emojis live. Three emoji friends go on an epic
app-venture
to save Textopolis!
Free Printables, Coloring Pages, Activities and Crafts:
•
Apple unveils its latest emojis on World Emoji Day
•
Emoji Faces Printable {Free Emoji Printables}
• Emoji Party + FREE Emoji Printables
• Emoji Party Lanterns Tutorial and Free Printables
• 20 Free Printable Emojis Photo Booth Props
•
DIY Emoji Crafts for Kids
---