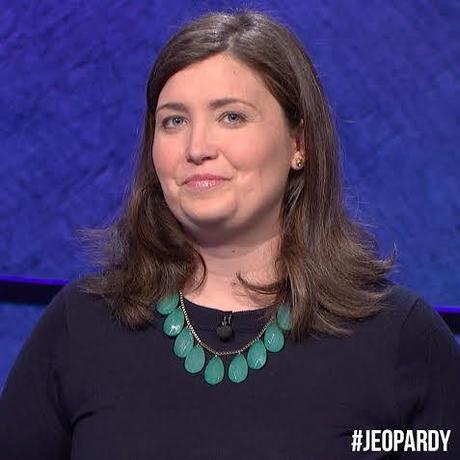 Image from facebook.
Julia Collins lost on Jeopardy June 2 after a 20-episode winning streak. The Illinois native had the second highest amount of wins on the show. Ken Jennings is the only one ahead of her with 74 wins in 2004. Collins won over $420,000, the third highest amount a contestant has won on the show.
She lost to Brian Lougnane, an investment operations manager from Massachusetts, on a Final Jeopardy question about literature. The clue was "The New England writer who in 1999 became the last person to win an Oscar for adapting his own novel as a screenplay." She guessed Michael Chabon, but the correct answer was John Irving.
A Chicago Daily Herald article mentioned that when she began her winning streak, she was seen as one of the best female players of all time, but now the media is praising her as one of the best overall players of all time.
"I would love it if we were at a place where gender wasn't even part of the story," Collins said.
Collins told CNBC she has already enjoyed some of her prize money.
"I went on a fantastic trip to Paris with some of it, but I'm probably going to invest a lot of it and save," she said. "It's a nice nest egg."
Collins has bachelor's degrees in art and history from Wesley College, and a master's degree in Supply Chain Management from MIT. She was a business consultant before she appeared on the show.
She told CNN Money that although her regular season winning streak has ended, she has not finished competing yet.
""Part of what has helped me get through it is that I'll be back for the next Tournament of Champions," she said, "It's not the end of the line for me."