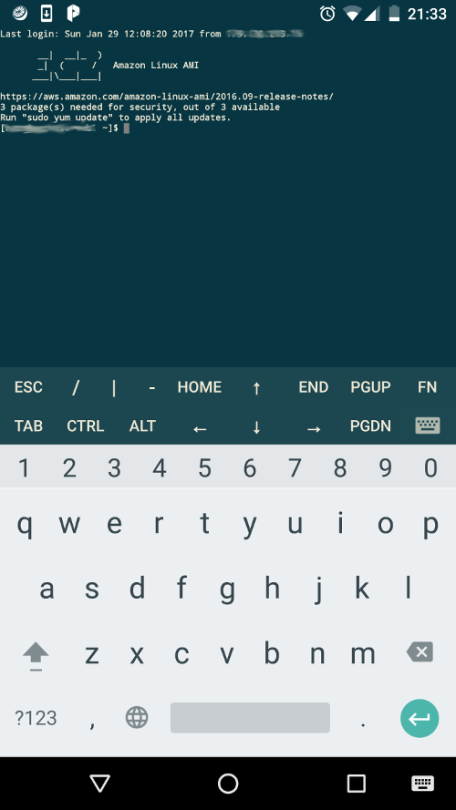 Sometime when I am away from my computer, I might need to access my server. It might be a simple status check, or restart a service. There is where mobile SSH client comes in handy. So far JuiceSSH serves me well.
Connection And Identity Profiles
An Identity is a set of login credentials. It can be username/password, or private key. A Connection is a set of login configuration, including Identity, host address, and port number. Usually I create a Connection for each server. JuiceSSH allows creation of multiple Identities and Connections, which is a very useful feature.
Although not a good security practise, I use same set of login credentials for multiple servers. I create 1 Identity and use it in multiple Connections.
Popup Keyboard
By default, a popup keyboard appears on top of the vitual keyboard during typing. It provides keys like Escape, Home, End, and "/". This make command typing more efficient.
Pro Features
You can pay to unlock pro features, such as stroing/executing command snippets, and SOCKS port forwarding. Do check out complete feature list here.