Written by :
Salma Arigie
Rating:
95/100
Salma, who visited Juice Up several times already believes it's "the place" to visit this summer. Juice up proposes 100% natural and fresh juices and smoothies, no preservatives and no sugar added! Until I visit Juice up next month, have a first feel at what the place has to offer.
We've got your summer sorted. Whether you are going to your gym classes, pursuing your shopping habits or driving to visit clients, a refreshing boost is a must. What better way to freshen up than by enjoying a healthy fruit mix? We have personally fallen for the modern take on juices that JUICE UP has recently introduced. This new juice bar offers a wide selection of 100% natural and fresh juices and smoothies. It has also introduced a detox program made of different juice combinations where you can fashionably achieve your wellness goals. Definitely one of our favorite spots to stay fresh all year long!
You can check out their board for announcements and daily specials! Each mix has a cute name!
Location: Right next to Zaatar w Zeit Sodeco, Beirut-Lebanon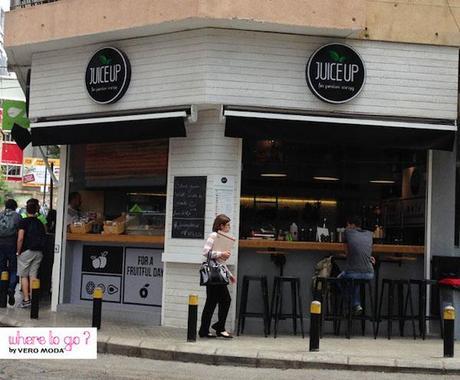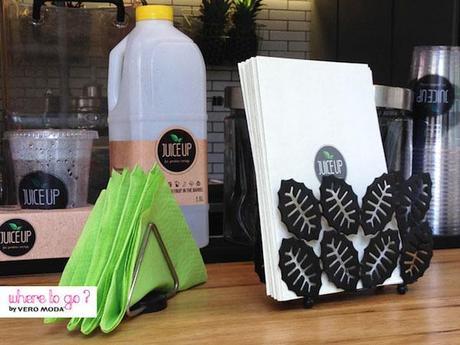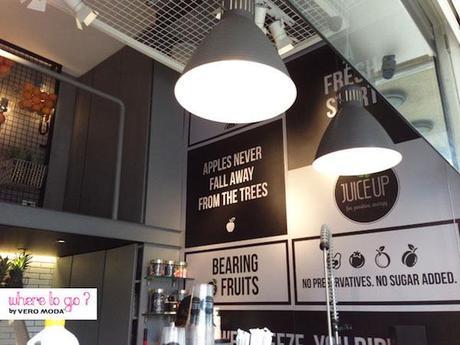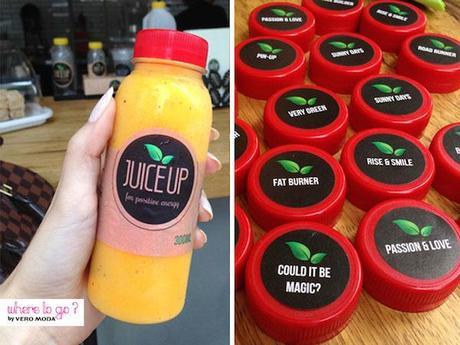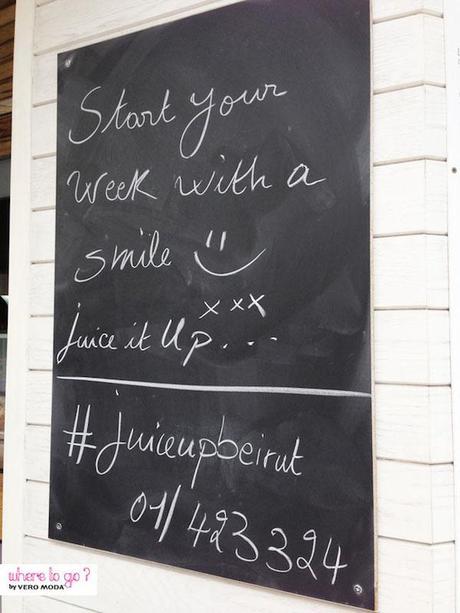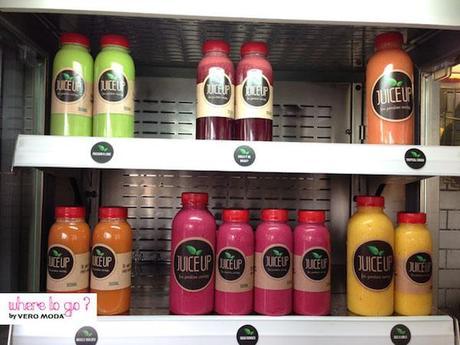 Via VeroModaMe Blog