As I mentioned last Friday I'm planning a Jubilee party so I thought I would test out a punch or two. I got this recipe from a site called Gin Time.
As I am the only drinker in the house I used the smaller quantities in brackets below (I still wanted to be able to write this post!) this made a good long cocktail.  I really liked this one, great flavours and not too sweet, a strong contender for the party!
Jammin Jubilee
300ml gin (60ml)
5tbsp strawberry jam (1tbsp)
5tbsp fresh lemon juice (1tbsp)
100ml Dubonnet (20ml)
300ml fizzy red grape juice (60ml)
Stir the first four ingredients together so the jam is mixed in well. Add ice and top with fizzy red grape juice.  Garnish with lemon, strawberries and red grapes.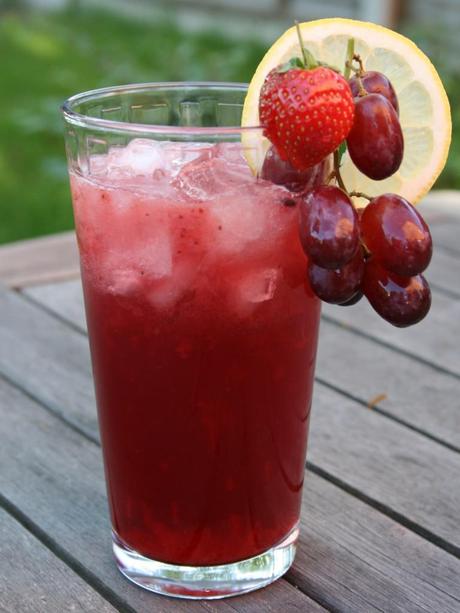 This was enjoyed sat outside in my garden in the evening sun!  Make the most of this glorious weather we are having and enjoy your garden this weekend.