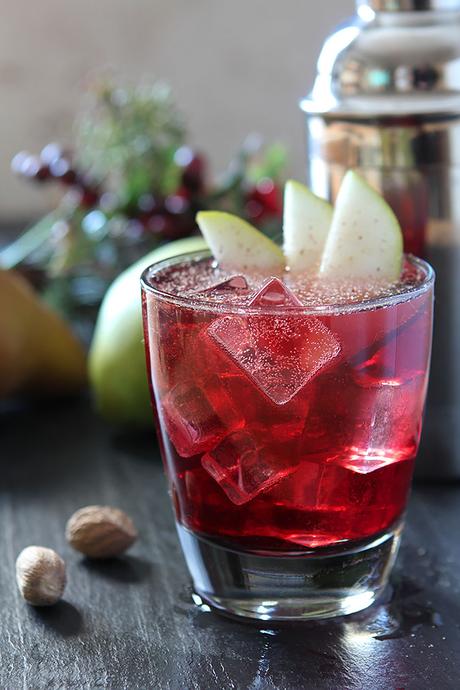 I didn't name this cocktail; as a matter of fact the recipe was given to me by the people at Stolichnayai. It sounded intriguing and I wanted to try it because I thought it looked so beautiful and I've enjoyed other cocktails with wine as a component that were great. I expected something special and it did not disappoint. Made with flavors of the season like spiced pear, maple and grated nutmeg, they are the perfect wintry components for a cocktail that shines brighter than the ornaments on your tree! The Jubilee Cocktail - Vodka, Red Wine and Spiced Pear Liqueur creates a rich red color that will certainly add a pop to your holiday party.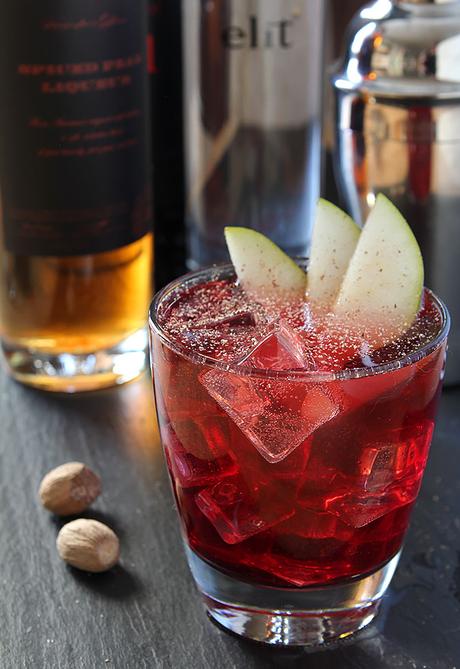 Elit is a new addition to the Stolichnaya® brand and is the result of a choice to yield the highest quality, single-estate vodka. Several steps are involved in their single-minded pursuit of perfection, from grain to bottle. Grain is grown in Tambov, Russia - one of the richest, most fertile environments on Earth and their grains are single-sourced from Raduga, our farm in Tambov. Cultivated by their own farmers, they hand-select the blend of grains: winter wheat, spring wheat and rye. Distilled three times, using only the high-quality heart that comes out of the process: the Alpha elit™ Spirit. These grains are then carefully balanced with water from their artesian well in Riga, Latvia. While most vodkas discard only 2% of the distillate to extract imperfections, Stolichnaya® set the benchmark for Alpha Spirit, extracting up to 20% to achieve perfection.
Before bottling, the liquid is then filtered through tightly packed columns of fine quartz sand and activated Russian birchwood charcoal to remove any tiny particles. Pulled by gravity and perfected by carbon, it emerges bright and clear. The spirit undergoes a patented freeze-filtration process before passing through an ion-charged filter while being maintained at precisely -18º C. This part of the process has been inspired by the old tradition of leaving casks outside in winter conditions and this final stage is what distinguishes elit™ from other vodkas. The result is an understated and uniquely creamy vodka, void of any imperfections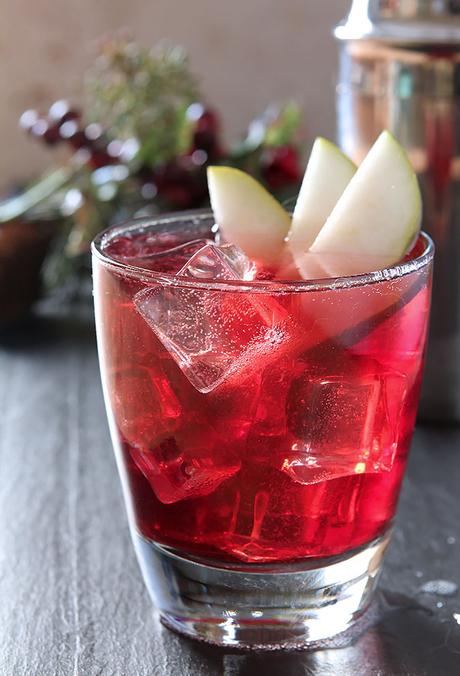 Finally, after 24 hours of rest to allow their vodka to return to room temperature it can be bottled. Designed to emulate their filtration process, the bottle is inspected by hand with every detail considered. This is definitely a premium vodka and deserves to be highlighted in a special cocktail. I do love making my own concoctions but with a vodka of this caliber I also didn't want to do a lot of trial and error. The St. George Spiced Pear Liqueur was a perfect match to the crispness of the vodka. I've not had pear liqueur before and I know I'll be making something new with this prize; so good I could drink it straight up!
The resulting Jubilee Cocktail was fantastic; crisp and redolent of the the flavors of the season, it was also the most beautiful color. This is one I know my guests will enjoy with me during this holiday season.