On 30 May, the group made an excursion to Crater Lake in Oregon, about 260 km from McCloud. The lake formed in the caldera of Mount Mazama after a huge eruption about 7700 years ago. It is one of the deepest lakes of the world (about 650 m) and there are no rivers flowing into or out of the lake.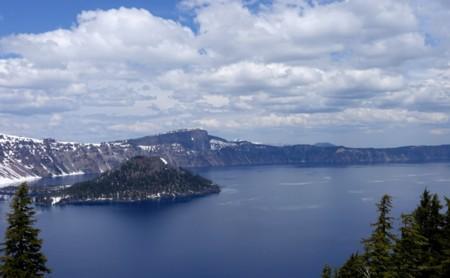 Crater Lake with Wizard Island
In three buses and a number of cars we drove through a beautiful, spacious landscape. My roommate Mark took me and the two Danish friends in his car and we enjoyed the sprightly conversation.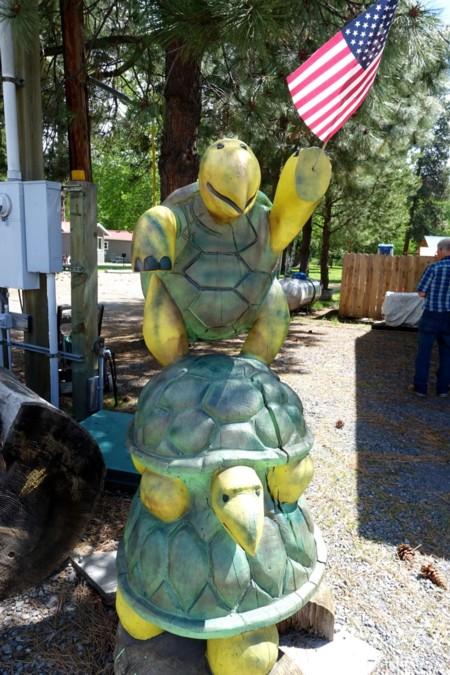 "Turtle Tower", seen during a stop at Crater Lake Resort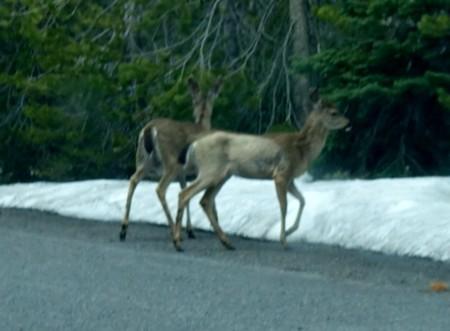 Deer besides the road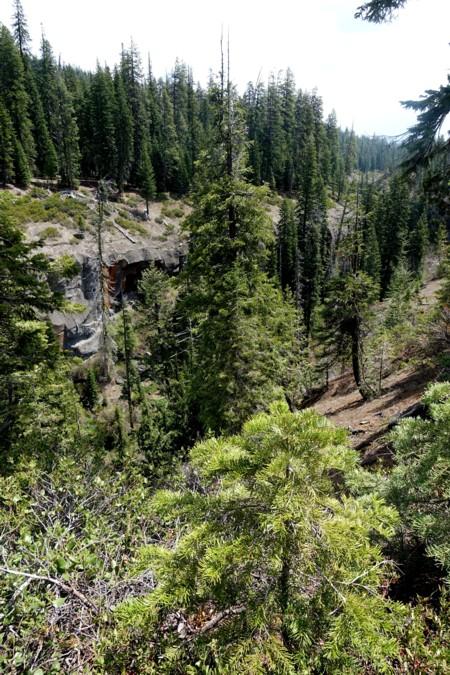 The deep Annie Creek besides the road
The roads along Crater Lake were mostly closed because of snow but the access from the West was open. We walked a bit along the rim of the crater surrounded by steep slopes and looking a bit like a huge chalice where heaven and earth meet. Although people were talking and busily taking pictures you could feel a profound silence and sanctity in the atmosphere. The buses arrived a bit later – the group had brought picknick for all of us.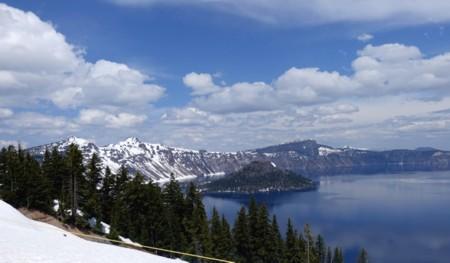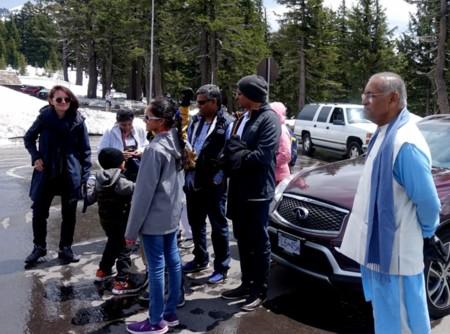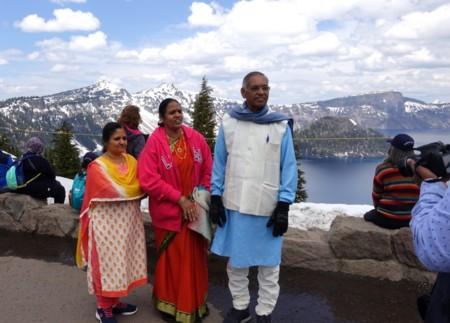 When on the way back approaching the Mount Shasta area, there was a short and intense hailstorm. We stopped for some time at the side of the highway for evening meditation. Afterwards, a beautiful rainbow formed over Mount Shasta like a bridge to heaven. I couldn't take a photo – the battery of my camera was down… But here is a beautiful one by Mathilda seen from Shastina – Mount Shasta would be in the center.