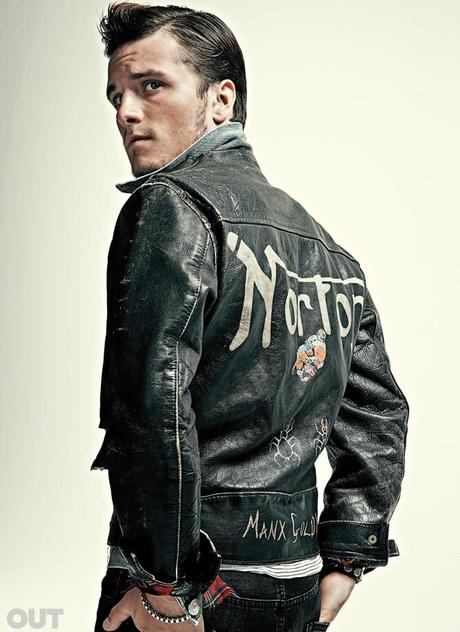 Swaggy
Via Yahoo:  As the young actor, who turns 21 on Saturday, gears up for all the hoopla surrounding the release of "The Hunger Games: Catching Fire" (out November 22) — the second of four movies based on Suzanne Collins's best-selling book series — he's not holding back at all about who he is and his attitudes towards sexuality.
"I would probably list myself as mostly straight," he tells Out magazine in its November cover story. "Maybe I could say right now I'm 100 percent straight. But who knows? In a f—ing year, I could meet a guy and be like, 'Whoa, I'm attracted to this person … I've met guys all the time that I'm like, 'Damn, that's a good-looking guy,' you know? I've never been, like, 'Oh, I want to kiss that guy.' I really love women. But I think defining yourself as 100% anything is kind of near-sighted and close-minded."
Look, a lot has changed in the world with regards to sexuality in the last 20 years.  I'm rolling with 20 years because that's probably an actuate time frame for me and sexuality, aka getting boners.  But this right here is straight pimp material if you ask me.  Bro is basically saying to the world, if you're hot, I'm interested in you.  I'm not worried about type of heat you're packing below the belt, but if you turn me on we are going to get it on.  Just about as smooth as you could be in this situation.  Hutcherson is a young, good looking guy who isn't interested in turning away someone because of their gender, he's looking to maximize his enjoyment while he's still young.  Can't fault this guy one bit.  Swag on top of swag.
P.S. He's banged Jennifer Lawrence right?  I mean that's a non-issue at this point.