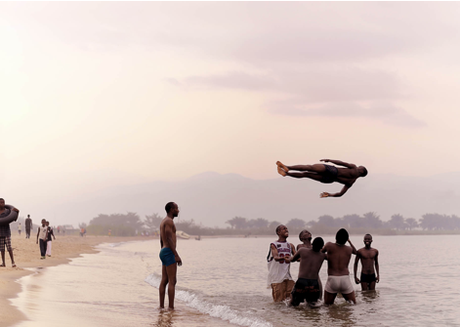 With a career that has seen the award-winning
Josh Cole
shoot advertising campaigns for Corona beer, Nokia, Levis, Nike, Lucozade, Nintendo, Vodafone and T-Mobile, this exhibition marks the prolific photographer's most visually arresting and compelling work to date. Re-envisioning the pain and poverty of slum-dwelling life as one capable of exuberance and joy, Josh Cole's 'Physical Graffiti' offers a unique and forceful glimpse into some of the world's poorest communities. The series exemplifies a reoccurring theme throughout most of Josh Cole's visually stunning works; what he calls - 'the energy and creativity that comes from hardship."
'Physical Graffiti' exhibits a body of work which captures such dynamism within its static media that it serves to re-invent not only our conception of these much overlooked communities, but our reaction to photography as a whole. Using a split second of suspension as the recurrent visual motif, 'physical graffiti' marries the arresting nature of Cole's advertorial work with his deeply personal reaction to the gangs and crews encountered throughout his journey.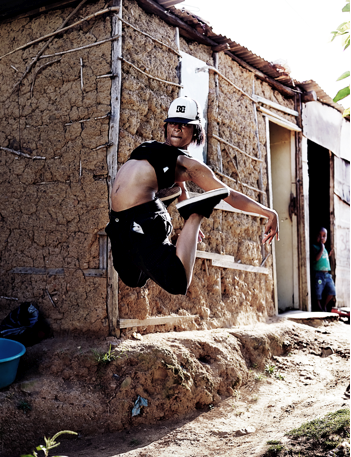 Capturing the thrilling beauty of his wide-raging subjects, as well as the grit and realism associated with street culture, Cole documents the imperative part dance, movement and self expression plays within these ghettoised societies. These lifting portraits of humanity from across the world play upon themes of resurrection, resistance and un-restrained human exuberance which undeniably transfer from the subject to the viewer.
The exhibition opens on 25 July and closes on August 5, opening times are 11-6pm Mon-Sat.  Private View 24th July.
Hoxton Gallery - The Arch - 9 Kingsland Road- London E2 8AA.