Broke but don't want to cook this weekend?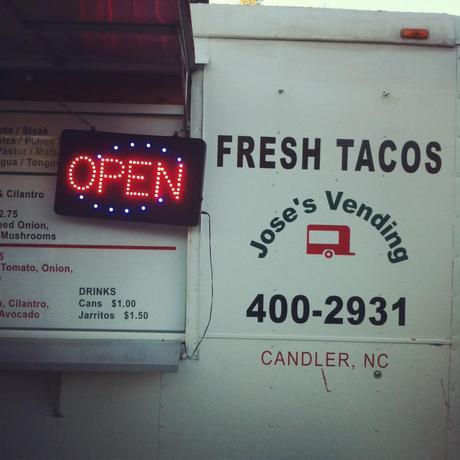 Jose's Vending can hook you up. Jose's is a little food trailer parked next to a produce store on Smokey Park Highway and has some of the lowest prices for food I have seen in Asheville. Jose's has a variety of taco options for a $1.50, burritos and quesadillas for $2.50, and tortas for $7.50.
I stopped by this past Sunday for an Al Pastor Torta, a torta stacked with marinated pork, peppers, avocado, and salsa.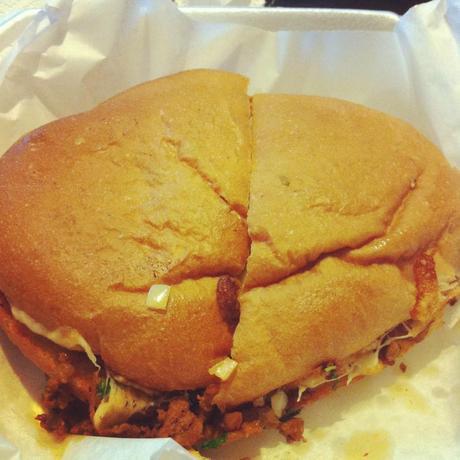 Al Pastor Torta
This baby was huge and the ingredients are fresh. Literally to finish the dish, the cook walked over to the produce store to get some ingredients right in the middle of preparing the torta.
Jose's serves up authentic cheap Mexican food and it does not disappoint. So if you find yourself in the boonies make sure to stop at Jose's.
Jose's is open Thursdays 4:00 p.m. -11:00p.m. and Fridays, Saturdays, and Sundays  11:00 a.m.-11:00 p.m.