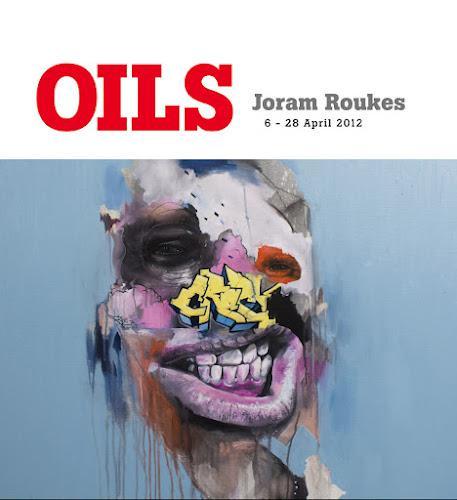 Joram Roukes
is a very special young artist whose elaborate paintings seem to encapsulate, in an intriguingly oblique way, the sense of a fractured society. To achieve this, the artist's aim has been to combine technical and stylistic elements to his paintings that are disconcertingly complimentary and contradictory. For example, the frequent use of anthropomorphic imagery in his work, at times points to lost innocence and vulnerability, but can also be a metaphor for violence and anger. The result is a unique style, both powerful and sensitive.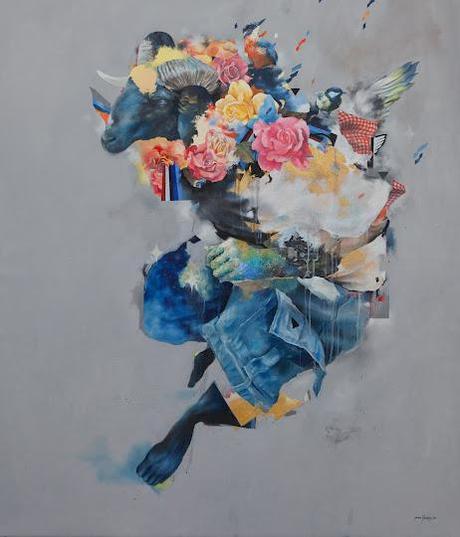 His recent work looks like a combination of painting and collage but in reality, the whole work is painted. Comparisons are naturally drawn with the celebrated English painter Glenn Brown, whose work gives the illusion of a turbulent and painterly application, but has in fact a totally smooth surface. Despite the eclectic references and trompe l'oeil effects, Roukes' still defiantly celebrates in his works, the age-old act of painting with oils.
Joram has shown extensively in the Netherlands and in Copenhagen. This will be the third time his work has been seen at Signal and his first solo show in London.
Private View 5th
Show runs 6th – 28th April
Signal Gallery - 32 Paul Street - London - EC2A 4LB