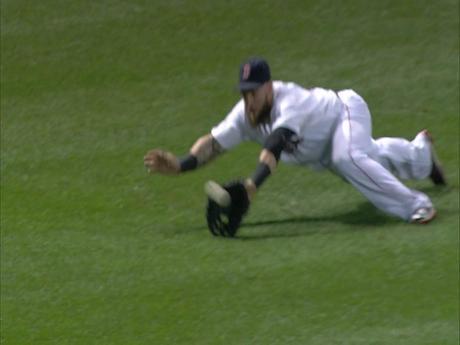 No big deal right there.  Gomes just doing it himself and doing it big.  Smart baserunning by Raul Ibanez right there.  Seems he forgot that if someone catches the ball you must return to the base you're at before advancing.  Rookie mistake for a guy who's over 40 years old.
Plus the Sox won in a walk off, got back into first place and Matt Moore, who's 14-3 for the Rays, just went on the DL.  Win, win and WIN!
This looked like a good time.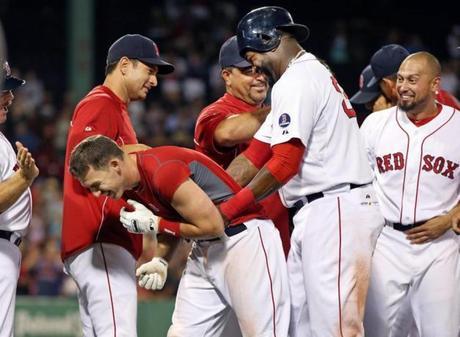 Tickle fight?