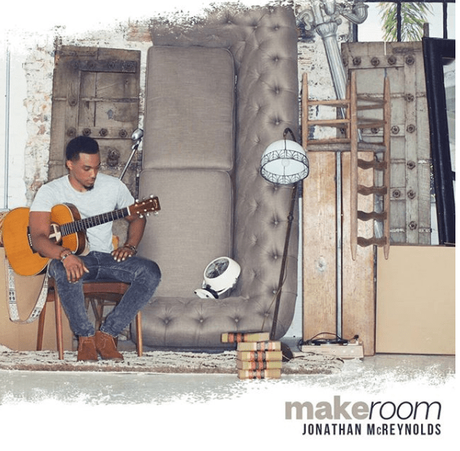 Dove Award-winning and Grammy and Stellar award-nominated gospel singer-songwriter Jonathan McReynolds has the #1 Gospel album on the Billboard charts right now!
'Make Room' is also:
#5 Top Independent Albums
#12 Current Digital Albums
#27  Billboard Current Albums
And has 1.3 million streams!!!!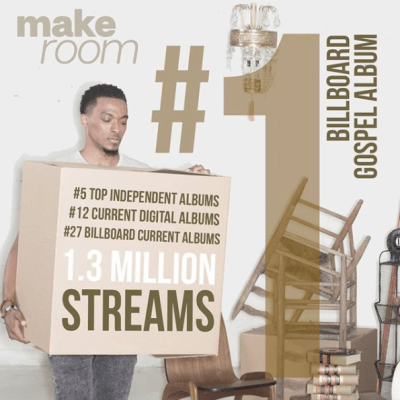 Jonathan McReynolds has been out on a promotional tour since February 25th, hitting major outlets such as New York City, Nashville, Chicago, DC, and Philadelphia, and wowing fans at each stop.
Released March 9th on Entertainment One, Make Room was recorded live in Chicago last may, and features hits like Cycles, Move That Over, Comparison Kills, and the title song Make Room.
Congratulations Jonathan well deserved!