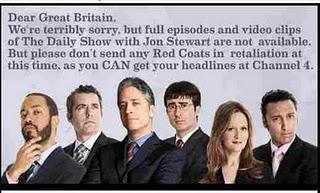 Some of us are deprived of the Daily Show short of watching it on Channel 4.

FWM made a silly comment about censorship, but this has more to do with digital rights and distribution rights than censorship. I can watch it, but not on the Comedy Central Site. That's when the above message shows up for me.

I did catch his piece on Shitzkreig though.