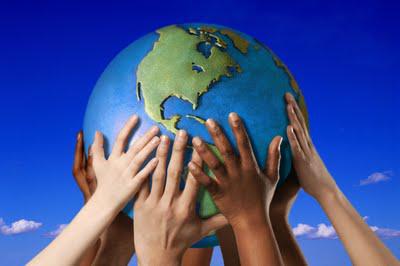 I laughed all day after seeing the facebook group "Forget About Categories: Here's to Being a Member of the Human Race" with a meager membership of 29 souls. I laughed until bed time. 
After lying there thinking how much fun it was to experience sustainable laughter all day, my spasms subsided to a giggle to a snicker to that brooding silence before you "go under."
I thought about 29 reasons we rarely recognize the total of all people on this earth to be "human." In no particular order:
1. Religion.
2. Nation.
3. Politic.
4. Race.
5. Region.
6. Ethnicity.
7. Vocation.
8. Philosophy.
9. Economy.
10. Language.
11. Gender.
12. Continent.
13. Education.
14. Body Type.
15. Book.
16. Age.
17. Neighborhood.
18. Proximity.
19. Death.
20. Newspaper.
21. Music.
22. Convenience.
23. Style.
24. Border.
25. Water.
26. Food.
27. Smell.
28. Aesthetic.
29. Fear.
There were more, but what dominated my last thoughts that night was my having entered five, Hispanic grocery stores two weeks before. The clerks behind their respective counters snatched pained peeks at me like I was Homeland Security. Two clerks hyperventilated when it was my turn at the counter, face to face with them, them pretending they had no idea what I was talking about or pantomiming. 
Yeah, I left each of those stores feeling like their worlds were made whole again only when I exited the building and their glass doors slapped my butt on the way out.
Sure, it doesn't substantially mean anything, but it would certainly be a nice, virtual exercise to join the group "Forget About Categories: Here's to Being a Member of the Human Race." Just for once, recognize that every breathing human on this planet right this very second is the largest group to which any of us will ever belong. Just once.
Click here 
http://www.facebook.com/group.php?gid=11990075606
I just joined. Member 30.