Our Jamberry parties are online only, so you don't need to go anywhere, no need to call a sitter -- or even get dressed! Stop in to play and earn points whenever you have time!
Once you get an email that a new party is starting, simply click Join on the party page, and then check the posts whenever you get a Facebook notification.
Every day we play games to earn points towards the daily prizes - the more you participate the better chance you have of winning a prize!
So grab your drink and your computer/laptop/tablet or smart phone, pull up a couch/chair and join in the party games!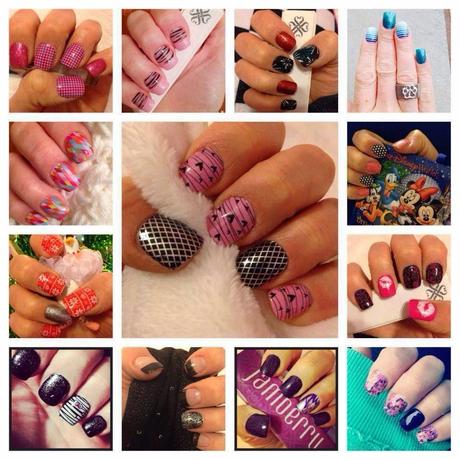 What is Jamberry?
Jamberry are heat-activated vinyl nail wraps. They aren't like anything you've ever seen, and you can't buy them anywhere else.
They last up to 2 weeks on the fingers, and 6 weeks on the toes, and each sheet of nail wraps will provide 2 to 6 manicures or pedicures.
They don't dry out, chip, or fade -- and they're non-toxic, latex-free, gluten-free, formaldehyde-free, cruelty-free, vegan, and made in the USA.
You can check out all 360 designs -- plus the CUSTOM studio for creating your very own nail wraps. When you're ready to order, you do it directly through the website:
Click for Canadian prices
Click for US prices
Choose "Catherine Watt" as your consultant
Your order will ship directly to you immediately -- no waiting for the party to close -- and should arrive in just 7 to 10 business days!
OR... we can combine several orders
(including B3G1Free orders!)
into one bulk order to help save you shipping costs - a flat rate of $3.00 for wraps only orders
(That's a $7.00 savings for Canadians!)
We will be doing quite a few things to entertain you throughout the party, so don't miss out!
Subscribe to our Jamberry Party Newsletter
*
indicates requiredEmail Address
*
First Name
Last Name
Untitled Email Format