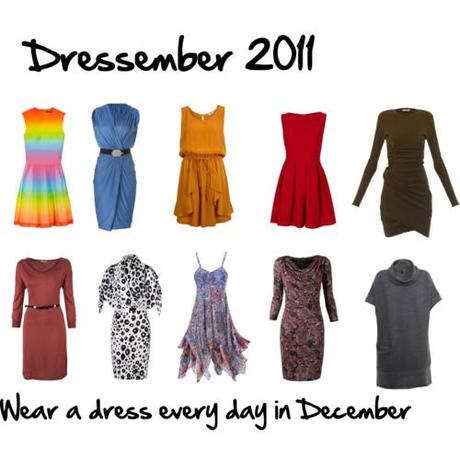 Dressember by imogenl featuring a viscose dress
It's time to get out of your jeans and dress up! During the month of December which has been renamed DRESSEMBER. I've decided to join in and see how creative I can get with my dresses – I've nowhere near 31 Dresses so there will be repeats so don't let the number of dresses you have stop you – it's time to get creative!
You can find out more on the Facebook page and I've decided to do it to support the fantastic charity CARE Australia and this is why:
CARE Australia - CARE is an international humanitarian aid organisation fighting global poverty, with a special focus on working with women and girls to bring lasting change in their communities. We are non-religious and non-political Australian charity, working together with communities to provide emergency relief and address the underlying causes of poverty. We believe supporting women and girls is one of the most effective ways to create sustainable outcomes in poor communities. We are a member of the CARE International federation and work wherever there is a need and wherever we can assist.
I'd love it if you'd sponsor me and help raise some funds to bring lasting change to many lives.
There will be challenges and conversation – so commit to wearing a dress each day in December photograph yourself and  and post your pics on your blog or to the Facebook Page if you don't have a blog and make the world a more feminine and glamorous place for a month.  You can do this to support a charity, or just for fun and friendship.
I love wearing dresses, only having to think about one garment rather than mixing lots more in there. Plus, even the most simple and comfortable dress looks way more glamorous than a pair of jeans, dressed up without trying.
Will you join me in this challenge?
Or just sponsor me now!