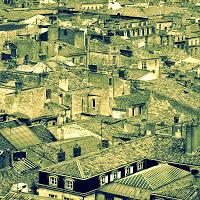 Invisible Bordeaux has teamed up with the Tapa'l'Oeil tapas bar for what promises to be another very special evening on Saturday October 26th from 7:30pm onwards.
Once again you can take part in an exclusive
Invisible Bordeaux mystery photo quiz
, featuring a host of questions (and the accompanying answers!) about some of the lesser-known sights and stories from Bordeaux and the surrounding area.
Admission is free while the good people of the Tapa'l'Oeil will gladly supply you with drinks and a wide range of delicious
pintxos
and assorted delicatessen at an affordable price.
Hope to see you there!