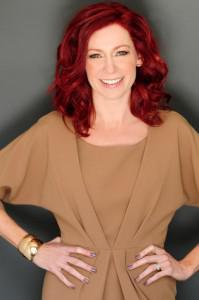 True Blood's Carrie Preston is to participate in Reading Opens Minds (ROM) very first BENEFIT PARTY which will take place on Sunday, July 1, 2012 from 6:00 PM to 9:00 PM (PT) Los Angeles, CA. Get your ticket in advance for $25 plus two free Raffle Tickets at the door!
ROM is a project under the Pasadena Arts Council's EMERGE fiscal sponsorship program, so a portion of your ticket price is TAX DEDUCTIBLE! All funds raised go directly into programming – all staff for ROM is VOLUNTEER! They are trying to raise $5,000 for the charity.
There will be live music from the band Whiskey Business, yummie snacks made by Pink Sparrow Catering, and double-hopped golden lager from BlackStar Beer. Also, there will be OPEN MIC READINGS so bring your favorite book and share a passage (1-2 minutes).
Advisory Committee members Carrie Preston (True Blood, The Good Wife), and Meg Howrey (Author of Blindsight, Cranes Dance and upcoming international thriller, City of Dark Magic), will be kicking off our Open Mic Readings along with several other wonderful Committee members and Special GuestMichael Emerson (Lost, Person of Interest and Carrie's hubby)!
Read more about it here: rombenefitparty.eventbrite.com