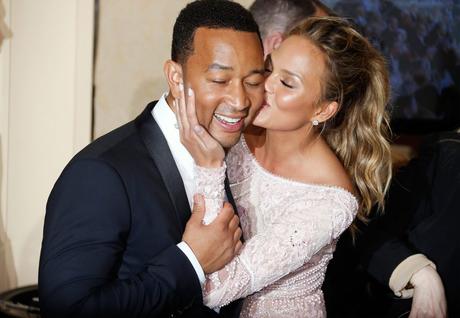 John Legend and wife, model Chrissy Teigen are expecting baby no.2
Chrissy made the announcement with an adorable Instagram post Tuesday afternoon, with the help of daughter Luna.
In the video Chrissy points to her stomach and asks daughter Luna, "What's in here?" To which the little one replies, "Baby!" Chrissy hilariously captioned the video, "It's John's."
it's john's!

A post shared by chrissy teigen (@chrissyteigen) on Nov 21, 2017 at 1:15pm PST
And according to Vogue, Chrissy already knows the sex of her baby.
In a newly released interview, Chrissy Teigen announced that she and husband John Legend were trying for a second baby using in vitro fertilization—but the couple already has a good idea which color they'll eventually be painting the nursery. Earlier this year, the model revealed on Twitter that the single embryo she has left from previous rounds is male.