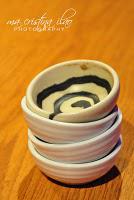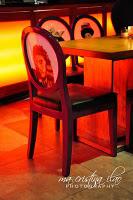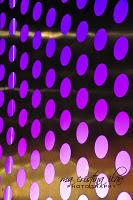 If you are looking for contemporary Japanese food and a hip cosmopolitan vibe to match, then maybe you should try eating out at John and Yoko. Just like the famous couple John Lennon and Yoko Ono, this place delivers an east-meets-west concept from the eclectic furnishings to the wide array of modern Japanese food choices. Here's my verdict on some of their dishes.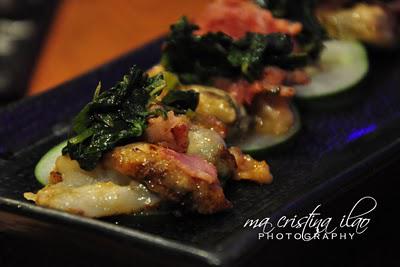 Sta Monica Oyster
PhP 278
One serving of 
Sta. Monica Oyster includes
 seven pieces of oysters ser
ved with spinach (I think) and bacon bits and placed on top of thin cucumber slices. The bacon and spinach added a nice flavor to the oysters. This dish is tasty but a little oily.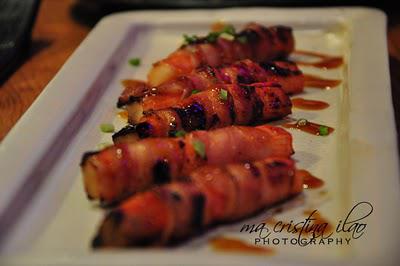 Bacon Kani
PhP 208
Bacon Kani is simply grilled Kani (imitation crab meat) wrapped in bacon, drizzled with sweet teriyaki sauce and garnished with spring onions. One serving includes 5 pieces. The flavors from the bacon and kani meat blended well.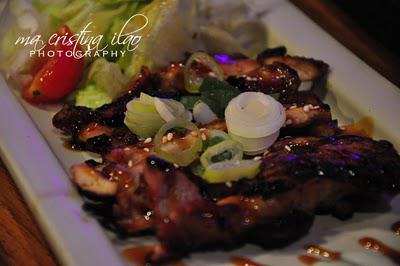 Chicken Teriyaki Steak
PhP 268
A serving of Chicken Teriyaki Steak is just enough for one person. I like how the dish was served with vegetables on the side. However, it tasted just like the usual chicken teriyaki dishes I've tasted before.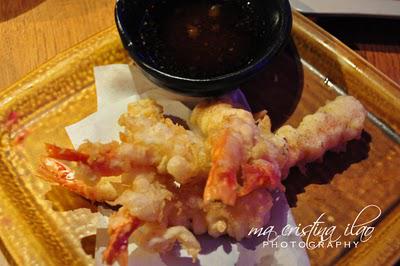 Ebi Tempura
PhP 368
One serving of Ebi Tempura includes 5 pieces of medium-sized deep-fried shrimps. The secret to any tempura is in the sauce. I think this dish is quite disappointing. The shrimps are not crunchy and the sauce is quite bland.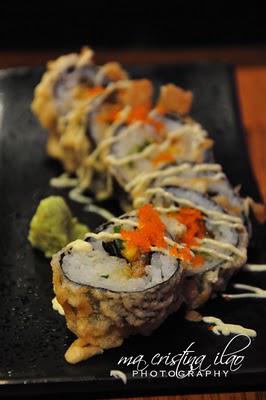 New York Fried Maki
PhP 278
The New York Fried Maki is basically fried regular Maki with unagi, mango and cucumber filling. The dish tastes just fine. However, I think the fillings are too small and the vingared rice filled up too much space.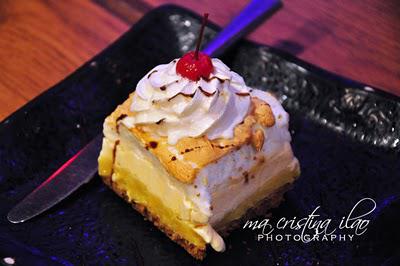 Dulce de Leche
PhP 199

Dulce de Leche had a nice consistency. This one won't fail to remind you of the more popular Brazo de Mercedes. The different layers had varying taste. The bland meringue is complemented by the sweet custard layer.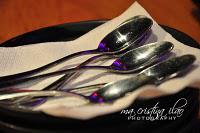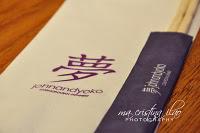 John and Yoko
Greenbelt 5
(02) 729-8698