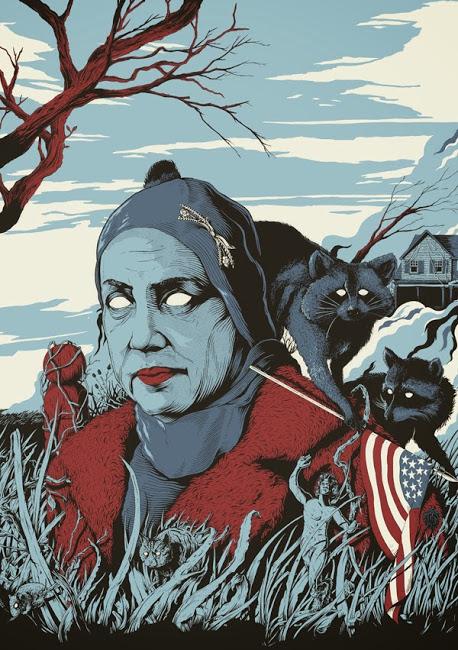 Début Art and
The Coningsby Gallery
are proud to present the first solo exhibition of works by renowned illustrator
Joe Wilson.
In this exhibition, Joe explores the idea of 'Memento Mori'. This Latin phrase translates as 'remember your mortality', dating back to times of antiquity, the idiom was used to describe artworks that featured a 'figure of death'.
Often captured with their eyes open, the recently deceased were once captured in post mortem photography as a last remaining memory for those left behind. Joe pays homage to this beautiful and often haunting practice in breathtaking, hand-drawn portraits.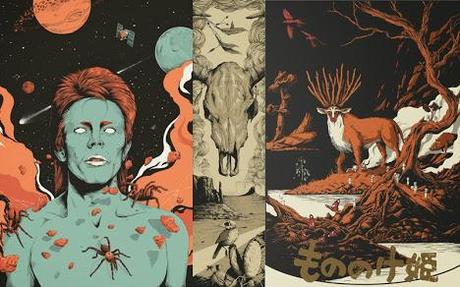 The show centres around a collection of new work, exploring centuries-old reverse glass mirror painting techniques, updated for the modern day to create beautiful and haunting one off pieces. These pieces will be available for sale throughout the show along with a selection of screen printed paper editions.
A number of older pieces of work and original drawings will also be on display, with a limited number for sale.
Joe's unique drawing style attracts a mixture of different clients from editorial to fashion. He has produced work for clients such as: The Guardian, Faber & Faber, Film4, Saatchi & Saatchi, Adidas, Johnnie Walker, 21st Amendment, Little White Lies, Arrow Films, London Fashion Week and Visa.
24 March - 4 April 2014
 Private View - 27 March 6 - 9pm
The Coningsby Gallery
- 30 Tottenham Street - London - W1T 4RJ