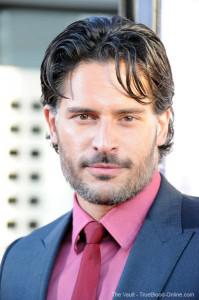 True Blood werewolf Joe Manganiello just hunted down a guest role on the next season of USA's White Collar.
Joe will play a villain on the show, a recently released ex con, who brings trouble to the Burke neighborhood when he moves in across the street from Peter and Elizabeth (Tim DeKay and Tiffani Thiessen).
The series is currently in its third season and the midseason finale, guest starring Beau Bridges, airs on Tuesday, Aug. 9. The second half of the season (which will include Manganiello) launches next January.
source: insidetv.ew.com