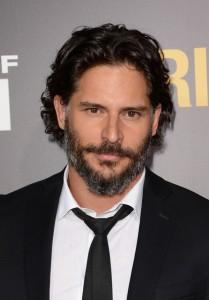 The worlds of entertainment, sports and politics are about to collide, courtesy of the White House Correspondents' Association (WHCA) dinner. "Scandal" star Scott Foley (who is also a former True Blood cast member), "True Blood's" Joe Manganiello and Olympic skier Lindsey Vonn will all share a table with Sen. Kirsten Gillibrand (D-N.Y.) at this year's dinner, ITK has learned. The group will attend the annual black tie event on Saturday, May 3, as guests of People magazine.
In past years, Ryan Kwanten, Anna Paquin and Stephen Moyer have attended this event. We know that Anna and Stephen will be in Arkansas at the premiere of Stephen's film "The Devil's Knot, so they will definitely not attend, but we don't know about whether Ryan Kwanten will attend.
The correspondents' dinner, which will be held Saturday at the Washington Hilton Hotel, is steadily gaining some star wattage. Among the other expected celeb guests: Oscar winner Lupita Nyong'o, Jessica Simpson, directors Spike Jonze and Steve McQueen, and Rosario Dawson.
source: thehill.com