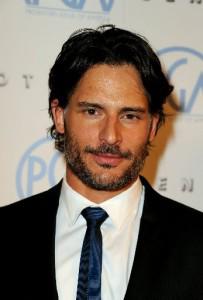 While the fifth season of our favorite TV Show, True Blood, is coming to an end in September, it looks like one cast member will be keeping busy.  According to The Hollywood Reporter, Joe Manganiello (Alcide) has been booked for a multi-episode arc on CBS's 'How I Met Your Mother'.
He made his first appearance on the show during the second season, and has gone on to do four more episodes over the years.  Manganiello plays Marshall's (Jason Segal) law school friend Brad, and he also went out on a date with Robin (Cobie Smulders).  There is no word on when his episodes will be airing but we will keep you updated once we hear more.
Manganiello won't be the only familiar face that fans will be seeing this season.  Michael Trucco and Ashley Williams will both be back as well.
'How I Met Your Mother' is a big hit for CBS and they are already considering a renewal for a ninth season of the show.  Are you excited to see Joe come back to this role on the show?  Let us know your thoughts below.
Source: TheHollywoodReporter.com – "Joe Manganiello Returning to 'How I Met Your Mother'"
Image Credit: Kevin Winter/Getty Images