True Blood's Joe Manganiello, according to Men's Fitness magazine — is one of the World's 25 Fittest Guys.  Since Joe works out at least two times a day, we're not too surprised.
Joe joins fellow buff celebs like Bradley Cooper and Chris Pine, coming in at number six.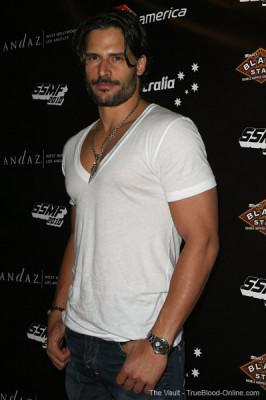 And, that's not all…Joe is in this week's US Weekly, where he is featured as a sharp-dressed man who favors the look made famous by the "Rat Pack".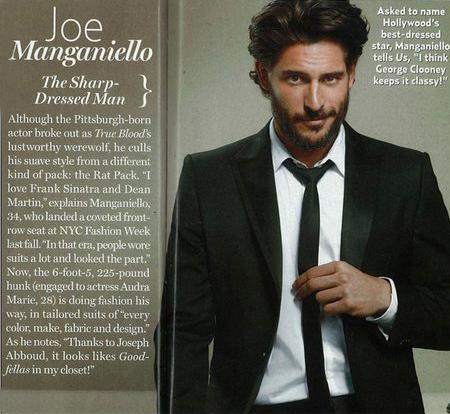 source: wetpaint.com
source: http://fuckyeahjoemanganiello.tumblr.com/