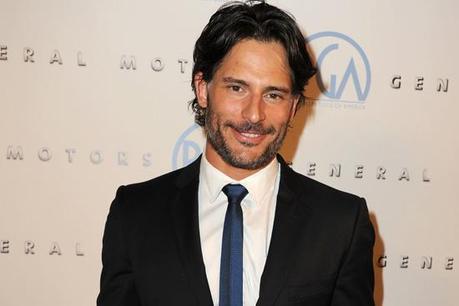 This just in Truebies! Entertainment Weekly has just confirmed exclusively that our favorite werewolf Joe Manganiello (Alcide Herveaux) has just joined the cast of the movie "What to Expect When You're Expecting." Based on the pregnancy book penned by Heidi Murkoff, Joe joins the film's cast as Davis who is described as:
"…A ladies man whose jet-setting lifestyle as a photographer of international surfing competitions is the envy of a father support group "
Part of that support group will include Chris Rock and Rob Hubel of Children's Hospital. The movie also stars Cameron Diaz, Jennifer Lopez, Elizabeth Banks, Brooklyn Decker, Anna Kendrick, Chace Crawford and Rebel Wilson. Kirk Jones who did the film Nanny McPhee is set to direct and the film which starts shooting this month is slated to be released May 11, 2012.
Congratulations Joe!
Source: EW.com- 'True Blood' star Joe Manganiello joins 'What to Expect When You're Expecting' — EXCLUSIVE"
Image Credit: Kevin Winter, Getty Images