True Blood's Joe Manganiello made his name in Hollywood as a werewolf on True Blood, but he has also worked very hard to get that muscular look.  Soon Joe will be showing off that body in his latest Hollywood role – as a male stripper in the upcoming movie Magic Mike.
'There are guys who are going to divorce their wives after they see what [these women] did as extras in this movie,' says Manganiello in an interview for Men's Health magazine.
An interview with Joe appears in the Men's Health July issue and below are some photos from that issue.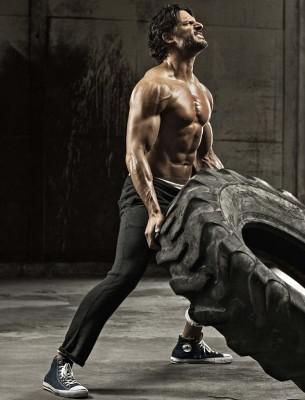 dailymail.co.uk