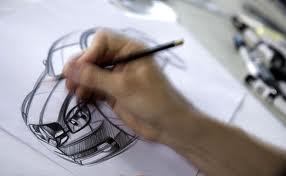 Car design sketch via Diseno-art.com
Dear friends,
many of you are writing to me asking for info on master Programs in Transportation Design. Many of you come from car design schools and engineering universities, many asking about their age to make sure it (the age) does not become the negative element to stop them from finding a job in car design (risk to be too old).
I often wrote about the importance of your age in order to arrive to the car design job market at the right age to avoid spending money and time with the big risk of failing at the end because of your age. Car design job market has a very specific age window for this type of job, it is between 23 and 28 years of age.
However, another element is making me think about you is that everybody seems to be worried about the age and not about their real "talent" to be a car designer.
It is good to have a strong will...continue reading click:
Car Design Jobs