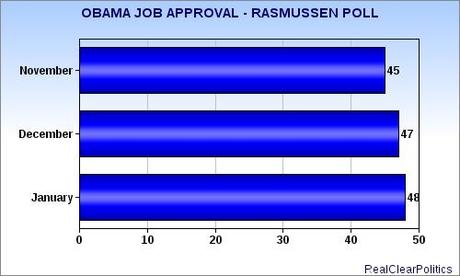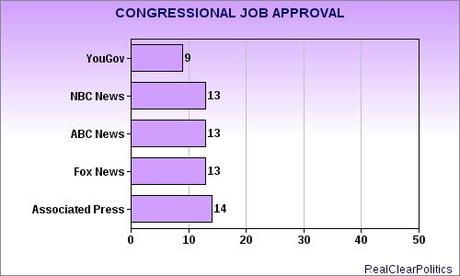 The newest story being peddled by the Republicans is that the job approval numbers for President Obama have tanked (due to Obamacare being put into effect), and this is going to make it much easier for the Republicans to do well in the coming election. And there is a grain of truth in what they say -- but only a grain.
When the complete story is examined, the numbers for the president aren't as bad as they would have you believe. You see, there are some parts of this story they have conveniently neglected to include. While the president's numbers did go down last November due to the glitches in the roll-out of the online insurance exchange website, those numbers didn't stay down.
Poll after poll (many of them included in this post) show that the president's job approval numbers are rebounding. And they will probably continue to rebound as more people purchase insurance through Obamacare -- and find out that thanks to that law, their insurance is both cheaper and has better coverage.
Another part of the story is that even when the president's numbers were down at their lowest last November, they were still much higher than the job approval ratings of Congress -- approval ratings that are not rebounding. And the public, while angry with both political parties in Congress, are much more dissatisfied with the Republicans.
The Republicans would like to believe the president's approval is terrible -- and they would like for the voters to believe that. But it is mainly to cover-up for their own much more dismal numbers.
Here are other polls that show the same thing the Rasmussen Poll above shows -- that the president's approval is rebounding.