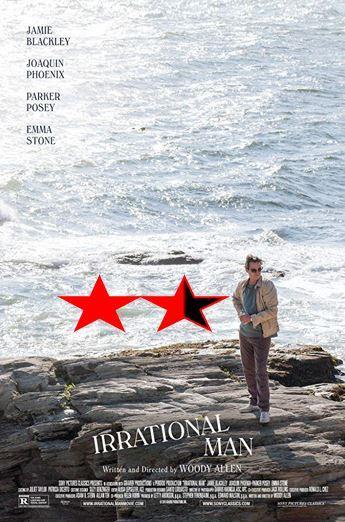 Director: Woody Allen
Writer: Woody Allen (Screenplay)
Starring: Joaquin Phoenix, Emma Stone, Parker Posey, Jamie Blackley
Plot: A tormented philosophy professor finds a will to live when he commits an existential act.
Runtime: 1 Hour 35 Minutes
There may be spoilers in the rest of the review
Verdict: Drags Along
Story: Irrational Man starts when mysterious and celebrated professor Abe Lucas (Phoenix) starts at a new college, he is the talk of the facility and the students who all believe they know who Abe is. When Abe starts work it is clear that he has a drinking problem and filled with unfulfillment going on through his life.
Making friends with fellow teacher Rita (Posey) and student Jill (Stone) who starts to get a crush on him, Abe does find a new purpose for life and gets torn between the two women one his age, one a student, what is the right decision for Abe?
Thoughts on Irrational Man
Characters – Abe Lucas is a brilliant and complicated professor, he drinks and is in full content mode as he goes through life. When he gets a reason to become positive, he starts taking a chance on different moments in life and gets torn between two women. Jill is a student at the college that takes a shine towards Abe, she must put her own relationship aside for her feeling towards him believing he can offer her a conversation her boyfriend can't. Rita is a fellow professor that takes a shine towards Abe, she wants him to be his latest affair.
Performances – This is a film where it is hard to question the performances because the actors are only playing dull and uninteresting characters. the performances are fine, none will be remembered as the actors best or worst of their careers.

Story – The story here follows a mysterious professor with a big reputation who joins the facility of a new college where he changes the lives of two women on the campus, while finding a new zest for life. In typical Woody Allen style this story goes in the directions you would imagine without having any dialog you could see being real. The way everything unfolds feels just like a gossip magazine dealing with a rumor and you just lose all interest in the events.
Comedy – The comedy tries to be quirky without managing to hit any of this as the film roles on.
Settings – The setting keeps us in and around the college campus as the stories spread around the campus.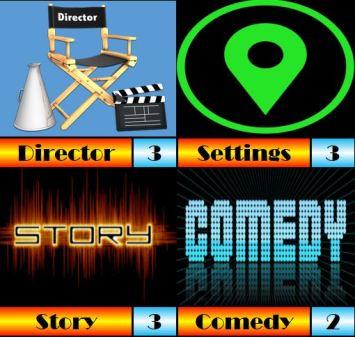 Scene of the Movie – The lift.
That Moment That Annoyed Me – The conversations feel out of place.
Final Thoughts – This is a typical Woody Allen movie, it tries to be quirky without hitting the marks and only seems to waste the talent involved.
Overall: Disappointing and dull.
Rating