When I was recently contacted by the lovely people at 
Joe Browns
and kindly given the opportunity to try out an item of clothing from their SS/14 range, I jumped at the chance! I hadn't heard of the brand so it was nice to sit down and check out their website whilst trying to pick an item.
Treating myself to new clothes seems to have become a thing of the past since the Little Man joined us (though he is, without a doubt the best dressed baby in town). I can't actually remember the last time I took some time to choose a new outfit, or actually made the effort to get dressed up and as I still have a lot of baby weight to shift I don't enjoy clothes shopping too much at the moment.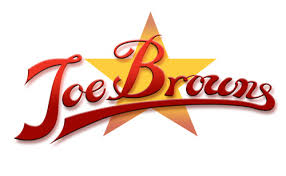 I was impressed by the large selection of items. Not only do they sell pretty dresses but they sell funky sandals and gorgeous fitted coats.  I didn't check out the men's range but the women's range is feminine and romantic with unusual colours and prints that are perfect spring/summer items.  
After much deliberation and time spent worrying about sizes and colours I finally chose the
Flattering Floral Dress
with a pretty bird print pattern.
It's definitely the style of dress I would usually choose. I love tea dresses, they're perfect for warm sunny days. The dress
makes me think of vintage tea parties and cucumber sandwiches on the lawn!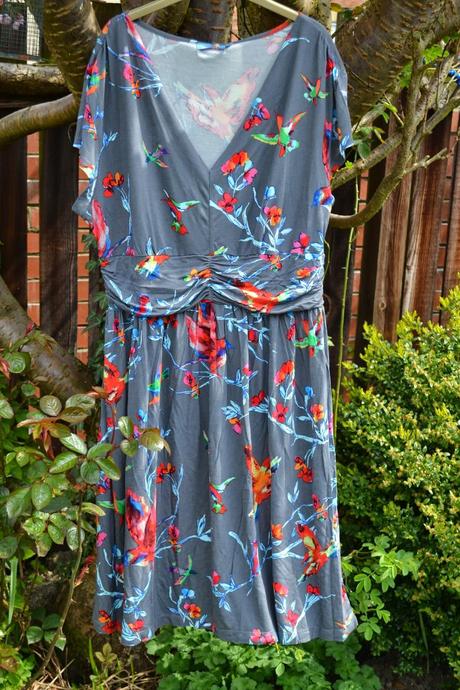 I was drawn not only to the gorgeous print but also to the style and fit of the dress as it looked
like it would flatter and hide my Mum's Tum and it's cute capped sleeves would help disguise my chunky upper arms. I prefer a dress that is drawn at the waist as it's my smallest part. Pre pregnancy I had an hourglass shape which looked best in 50's style dresses or anything cinched in at the waist.
The dress itself is a bargain at £29.99. You can also buy it in a 'ditzy' print which looks equally as nice. It's 100% viscose and has a soft, stretchy jersey feel to it, it hangs nicely and the ruched waist hides the remnants of my pregnancy.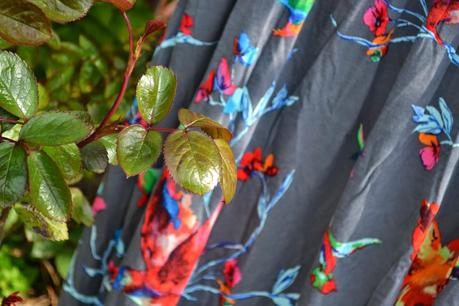 The dress arrived super quick and I couldn't wait to give it a spin. I wore it for our little wander in
Durham
but I was on the other end of the camera so didn't get any pictures until we got home. I wore it with a lightweight green parka, black tights and flat black boots. It could just as easily be dressed up with some funky t bar Mary Jane shoes for a night out.
The only thing I wasn't too keen on was the area around the bust. It gaped a little, but I think in all fairness I may have been better going for a smaller size. Other than this I was really impressed with the dress.
I am by no means an 'Outfit of the Day' kind of girl, so don't be surprised that there isn't a million photos of me in the dress. I prefer to take the photos, rather than be in them.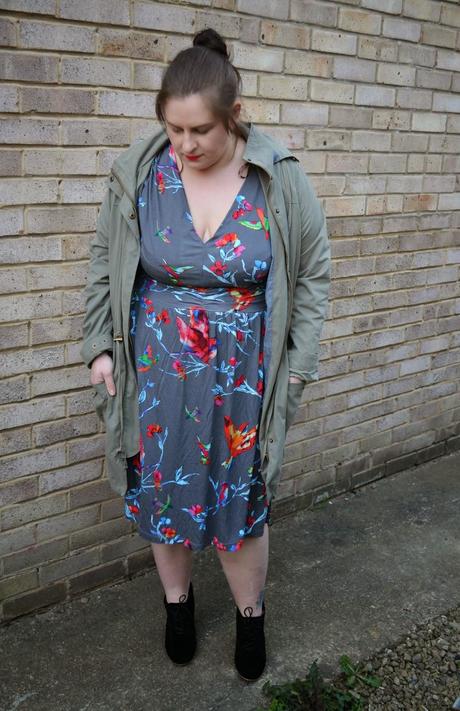 The website has a large selection of clothes and a pretty impressive sale section too. There's nothing worse than a sale with either nothing left or only really random and obscure sizes. It also makes a refreshing change to seen a range of reviews about each product from customers. There are both good and bad reviews, and the bad ones are also answered by staff and support or rectification offered where possible.
I'm really impressed by Joe Brown's. The clothes are good quality, the selection is vast and the delivery was exceedingly quick.
*I was sent the dress free of charge for the purpose of an honest review*