Lucasfilm (Photo credit: Wikipedia)
After weeks of speculation it was finally confirmed today that J.J Abrams will direct the next Star Wars Movie.
The Director of Star Trek, Cloverfield and the creator of acclaimed series Fringe was confirmed today by Lucasfilm head Kathleen Kennedy in a statement.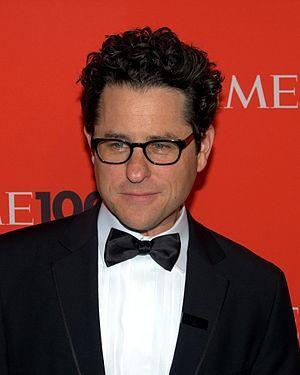 English: J.J. Abrams at Time 100 Gala (Photo credit: Wikipedia)
"It is very exciting to have JJ aboard leading the charge as we set off to make a new Star Wars movie. JJ is the perfect director to helm this. Beyond having such great instincts as a filmmaker, he has an intuitive understanding of this franchise. He understands the essence of the Star Wars experience, and will bring that talent to create an unforgettable motion picture."
Abrams had previously ruled himself out of the running, but following reports that Kennedy had won him over, it is confirmed he will work with Kennedy and screenwriter Michael Arndt to produce the script.
This will be the first Star Wars movie to follow on from the 1983 epic Return Of The Jedi, and will be the first since Disney bought Lucasfilm at the end of 2012.
With such a massive cult following all eyes will be on J.J Abrams, and hopes will surely be high considering the reputation and background of this great filmmaker.
What do you think, is he the right choice? Should the franchise be continuing at all??
Let us know what you think....