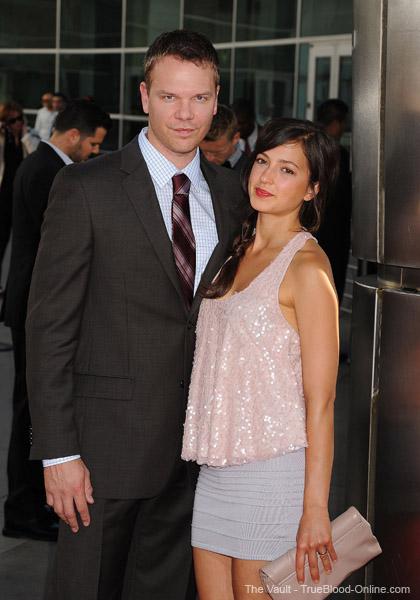 Jim Parrack and wife Ciera at Season 4 Premiere
Jim Parrack's upcoming film SAL, directed by James Franco, will be shown at the Austin Film Festival 2011 which takes place from October 20-27.  In the film Jim plays the part of Keir Dullea.
Additionally, Jim's film "POST" will also be shown there.  Post is Jim's first film behind the camera and it is well worth the viewing. We attended the world premiere of POST last June, and did a very inclusive interview about it while visiting in his home. See that interview by going to: The Vault's interview with Jim Parrack, Ciera Parrack and Scott Haze.
Other True Blood cast films will be seen at the festival including Carrie Preston's film, 'Sironia.'
source: slackerwood.com