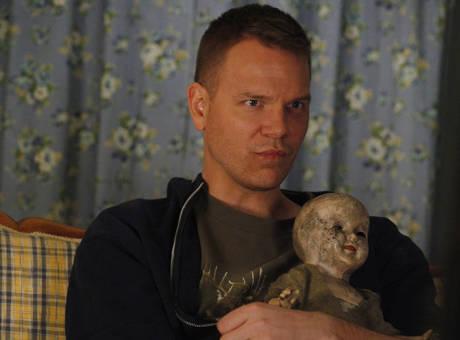 Jim Parrack (Hoyt Fortenberry) has been working on a movie with Scott Haze and James Franco called Child Of God.  Right now they are in the midst of shooting the movie.  Within the next six to eight months they hope to take this movie to different film festivals then maybe it will be out in theaters some time next year.  For those of you who don't know what Child of God is about here is a breif description:
""Child of God," an adaptation of Cormac McCarthy's grim novel about about a violent man living on the edges of society, and dabbling in all kinds of unsavory activities (necrophilia, pedophilia among them). And while at any given moment Franco has about fifteen hundred things going on, you don't have to worry that this one might be neglected, because it seems it's going to make its debut sooner than we thought."
Looks like this could be a very interesting movie.  Can't wait to see the trailers for it.
Source: Indiewire.com – "James Franco's 'Child Of God' Will Hit Film Festivals This Year, Aiming For 2013 Release" Image Credit: HBO, Inc.