May 22, 2014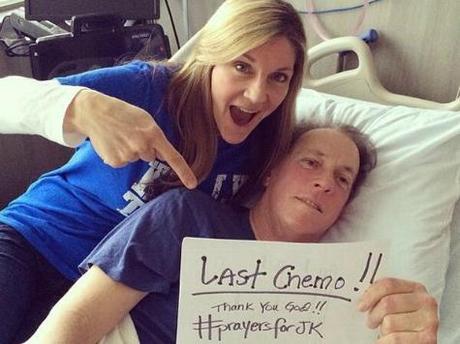 News broke Tuesday that Jim Kelly, Pro Football Hall of Fame Quarterback for the Buffalo Bills, was finishing Chemo and heading home.
Via CBSSports: Kelly was originally diagnosed with oral cancer in June 2013. After the diagnosis, the ex-Bills quarterback underwent surgery to have part of his upper jaw removed. The surgery was considered a success and for over nine months, Kelly appeared to be cancer-free.
The 54-year-old then found out in March that the cancer had returned, which led to the chemotherapy treatments that Kelly began on April 6. As of Tuesday, those treatments are over and now, Kelly has just four radiation treatments left.
Awesome new for an awesome guy.  Let's get these radiation treatments done and get this man back on his feet.
Cue the music -
Post navigation
← Should The Red Sox Be Actively Trying To Upgrade Their Roster?