Marcasite is a semiprecious stone that shimmers like metallic, and I think it's one of the prettiest forms of jewelry to wear especially in the fall and winter!
Here are two of my favorite pieces from the Signature Marcasite collection. They're made with marcasite and hematite Czech crystals.
1).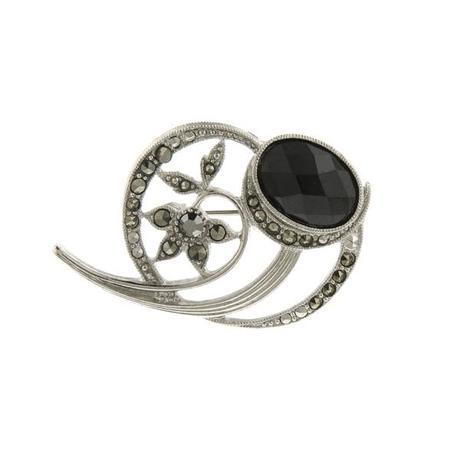 1928 Signature Marcasite Swirl Star Pin
2).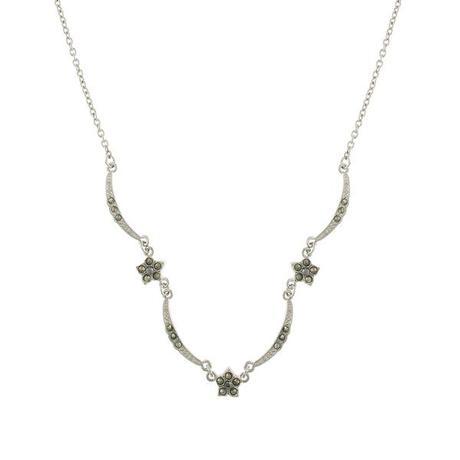 1928 Signature Marcasite Star Scalloped Necklace
The swirly brooch pin is perfect for enclosing scarves or pashmina wraps, and even as an accent piece on a shearling coat or pea coat.
So charming a necklace… A dreamy way to add subtle sparkle on an open neckline or turtleneck!