Recently I've gotten into buying larger pieces of fun jewelry — a bauble necklace or thick gold chain seem to be the perfect finishing touch for most outfits these days. But the bigger sizes have prevented me from storing them very well. Solution: the jewelry bust!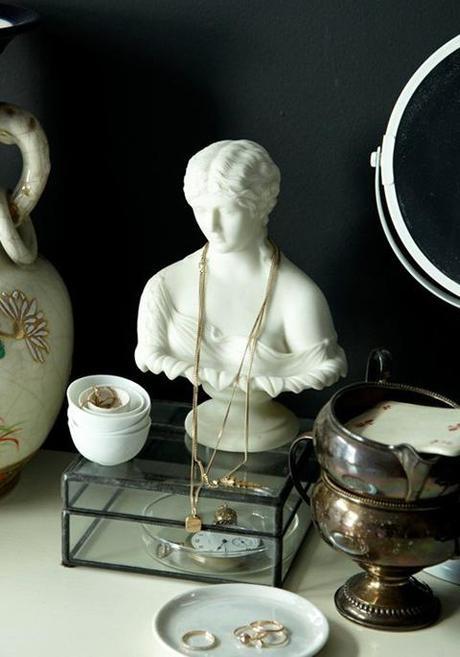 Anthology Magazine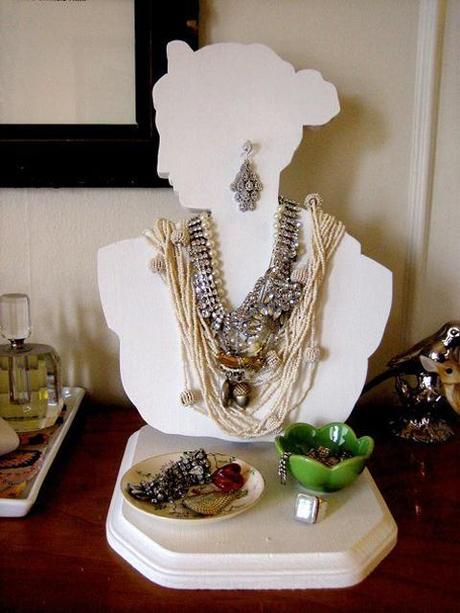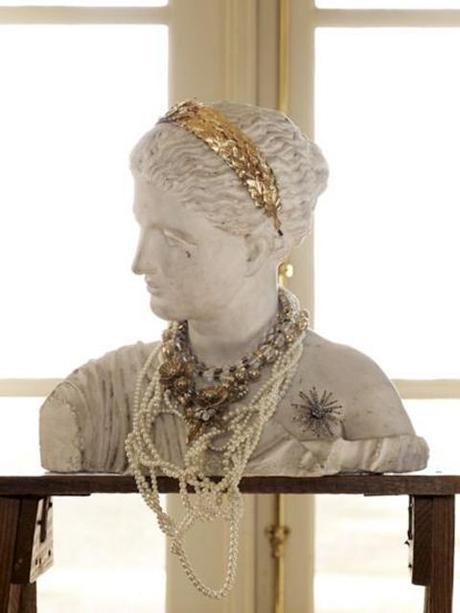 via BHLDN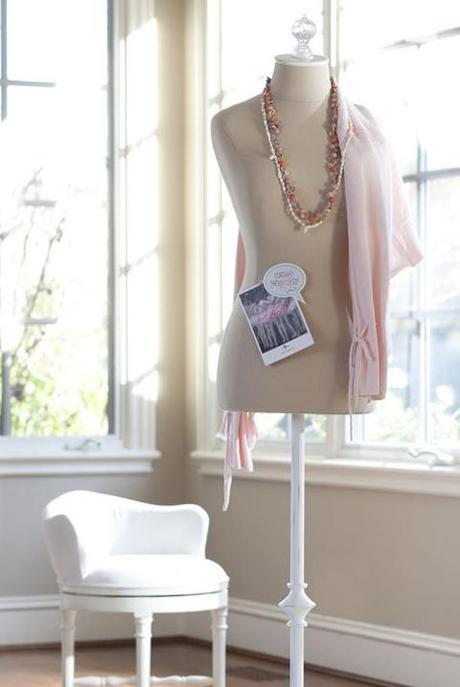 PBteen dress form, $199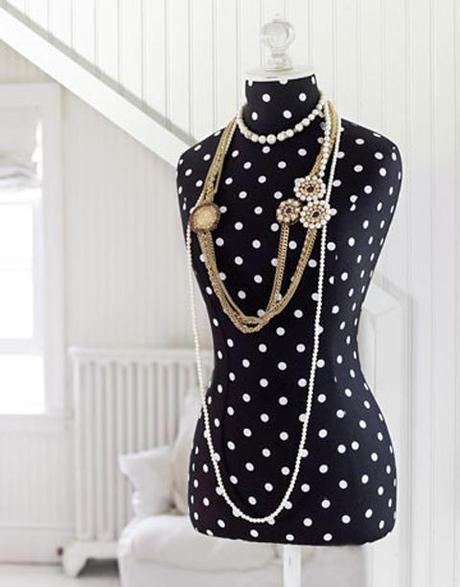 PBteen dress form, $199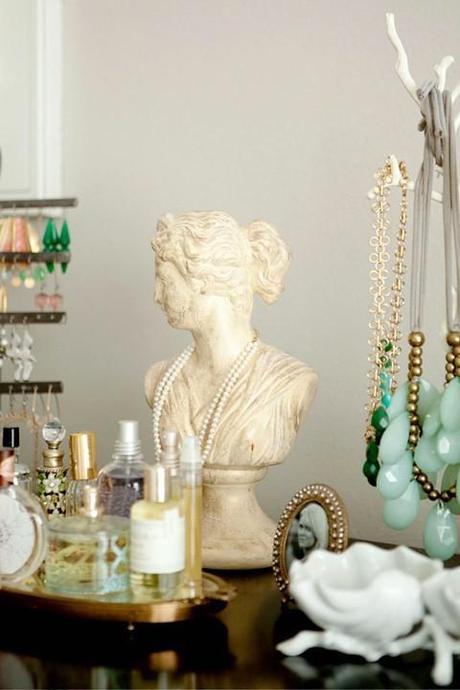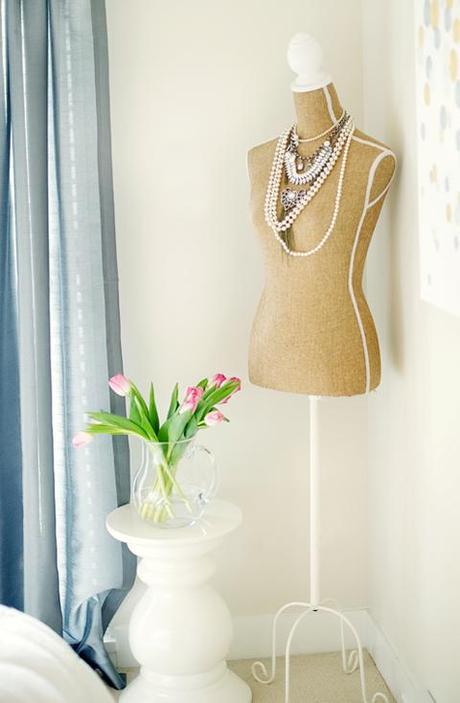 Monika Hibbs for the Glitter Guide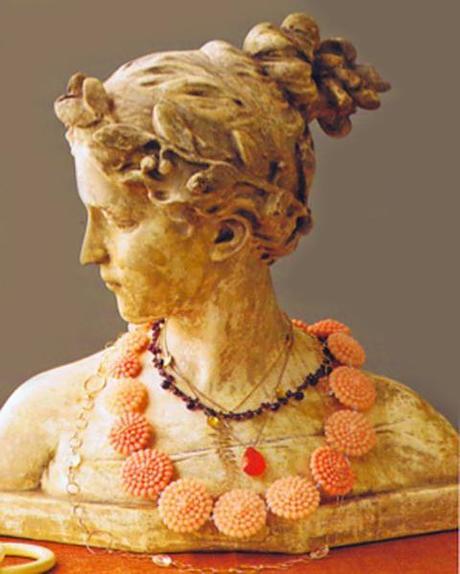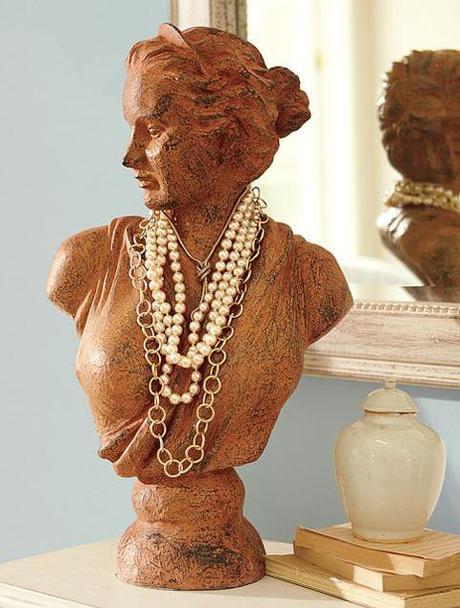 Pottery Barn decorative bust, $149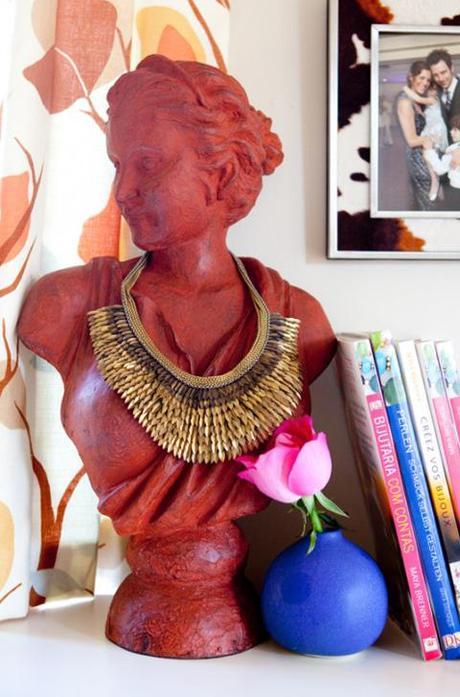 Maya Brenner for the Glitter Guide
Since I'm not much of a "neoclassical" kind of gal, I've had my eye on a vintage Art Deco bust. Or I'd get something like the above and paint it shiny black.
Here's another (more commercial) option, in black velvet or frosted plastic for $35: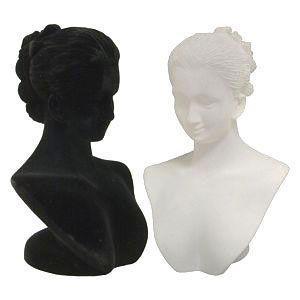 How do you store/display your larger pieces?