Jetsurf, as its name suggests, is a sport that combines a surfboard with a propulsion engine (Jet).
This engine works thanks to the storage of electric energy.
A jetboard is a motorised surfboard, where the rider controls the speed using a handheld remote control and uses the weight transfer to manoeuvre the board.
Since the introduction of motorised surfboards a new water sport known as jet surfing has emerged.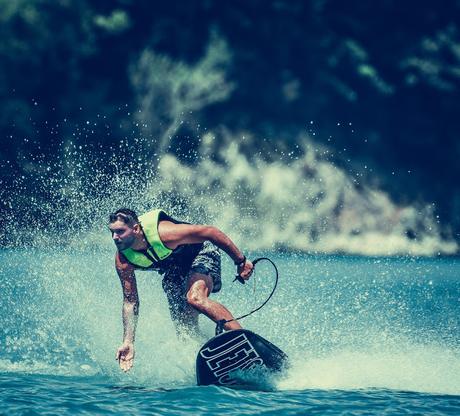 The original idea.
The concept of a board self-propelled by a motor is nothing new. There have been patents for more than half a century, but a product has only just been introduced that brings it to life as another sport:
Many brands now offer boards with an electric motor that allows you to enjoy the speed of water. The Jetsurf Store in Italy offers many variations. From rides and crossings on the surface of the water to the most extreme manoeuvres for those who love adrenaline. With the Jet board, you decide how far you want to go.
Where to buy a jet board?
With several companies on the market and several options available, it can be difficult to choose your first motorised surfboard. The type of technology used in the surfboard can be a good starting point for choosing your jetsurf.
Over the years, reaction surfboards have evolved as some of the producers have taken advantage of advanced battery technology compared to the traditional combustion engine.
Electric surfboards are a popular choice because of their environmental friendliness, low noise level and low operating costs.
Why buy a jetsurf?
With exceptional growth in recent years, gasoline and electric powered surfboards have gained popularity and momentum worldwide, and are often referred to as "the next big thing in water sports".
By providing an enjoyable and exciting experience Jetsurfing has become an innovative addition to traditional water sports.
The motorised surfboards eliminate the difficulties of conventional surfboards as they can be ridden without wind or waves. There is also no need for tedious paddling, as the boards can be ridden at the touch of a button.
An innovative technique.
Compared to traditional surfing, jetsurfing can be learned quickly and allows the user to master the sport in a short time. This makes this water sport suitable for a large audience of different physical conditions, ages, experience levels and riding styles.
In addition, jetsurfing has great application potential, as it can be used on lakes, rivers, canals, seas and oceans. Therefore, they become attractive rental choices for sea lovers and adventurers. On the other hand they are also attractive "accessories" for yachts, sailing boats and catamarans.