PLEDGE PRE-ORDER AVAILABLE NOW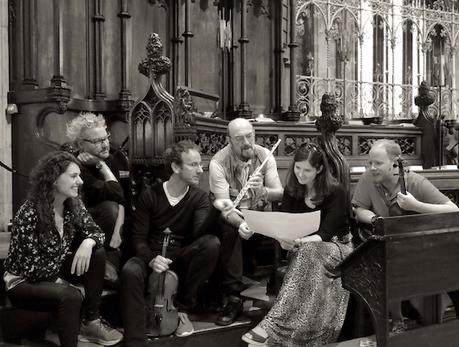 Formed in 1968, Jethro Tull has released 30 studio and live albums, selling more than 60 million copies worldwide. With nearly 50 years' history, the band has performed more than 3,000 concerts in 40 countries, playing 100+ concerts each year. Now, Ian Anderson, John O'Hara, and the Carducci Quartet are set to release Jethro Tull - The String Quartets, a collection of 12 re-imagined Tull classics, allowing Tull fans and classical music connoisseurs to enjoy the band's vast catalog in a new way.
"Aquafugue (Aqualung)" for example, starts with the recognizable six note theme before continuing to follow the rules of a fugue. A subject, counter subject, and an accompanying counterpoint all alternate between the tonic and dominant keys. "Loco (Locomotive Breath)" begins with a cello cadenza inspired by the writing of J.S. Bach, an influential composer in Jethro Tull history. Other Tull favorites round out the tracklisting, such as "Farm, the Fourway (Farm on the Freeway)," which starts with a violin cadenza drawn from the recognizable harmonic progression of the song, and "In the Past (Living in the Past)," which opens with the famous 5/4 time riff that helped make the song successful.
Says Anderson: "I felt that there were some songs rather special to me which featured the string quartet such as "A Christmas Song," "Reasons For Waiting" and "Wond'ring Aloud." These were my first experiences of working with a quartet. John [O'Hara] came up with a few suggestions of his own which presented challenges. All had an intimacy and presence which I looked forward to recapturing...."
About his approach to the orchestration, O'Hara explains: "There seemed little point in transcribing the band parts and distributing them to the players. I felt a responsibility to delve deeper and offer a new imagining of each piece. An orchestrator's job is to arrange and compose a new version of an existing work. However, I also felt a responsibility to the Jethro Tull listeners who cherish this material and may not welcome a radical rendition of a beloved song. My ambition was to create a thought-provoking album that remains true to Ian's compositions."
Jethro Tull - The String Quartets will be available in the USA on March 24th, 2017 via The End Records/BMG. A 2017 global tour will accompany the release. The album is now available for pre-order on Pledge Music.
CLICK HERE to reserve your copy today on Pledge! Pre-order options include signed CDs and LPs!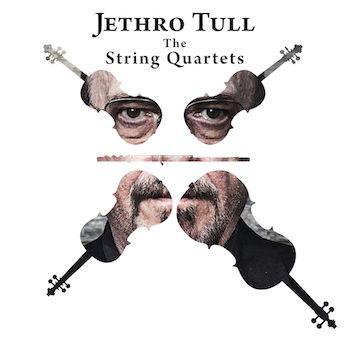 Official Tracklist
01. In the Past (Living In The Past) 02. Sossity Waiting (Sossity: You're a Woman / Reasons For Waiting) 03. Bungle (Bungle In The Jungle) 04. We Used to Bach (We Used to Know / Bach Prelude C Major) 05. Farm, the Fourway (Farm On The Freeway) 06. Songs and Horses (Songs From The Wood / Heavy Horses) 07. Only the Giving (Wond'ring Aloud) 08. Loco (Locomotive Breath) 09. Pass the Bottle (A Christmas Song) 10. Velvet Gold (Velvet Green) 11. Ring Out These Bells (Ring Out, Solstice Bells) 12. Aquafugue (Aqualung)
About The Carducci Quartet: Winners of international competitions, including the Concert Artists Guild International Competition 2007 and Finland's Kuhmo International Chamber Music Competition, this Anglo-Irish quartet has appeared at prestigious venues across the globe including the Wigmore Hall, London; National Concert Hall, Dublin; Tivoli Concert Hall, Copenhagen; Carnegie Hall, New York and Library of Congress and John F Kennedy Center, Washington DC.Festival appearances include Cheltenham Music Festival, Festival Messiaen au pays Meije, West Cork Chamber Music festival, Kuhmo Festival and the Wratislavia Cantans Festival in Poland. The Carducci Quartet are highly celebrated for their interpretation of contemporary repertoire, and are regularly invited to perform new works.
For updates, follow Jethro Tull at:
Website
Facebook
Twitter