Hubby and I have been all over the world but the little man is yet to set foot on a plane. We're hoping to change that by going on our first family trip abroad in May. We knew we'd need to apply for the little mans very first passport. and in addition to the necessary form from the Post Office we also needed passport photographs. The little man isn't a fan of sitting still at the best of times so one of those little photo kiosks would have been a big no no, then I heard about Jessops. As well as being a well known camera and photographer shop with stores throughout the UK, they also offer a passport photo service. At £9.95 it's slightly more expensive than the DIY photo booths, but it's definitely worth the extra money. You're dealing with a real person and not a machine, therefore you have the opportunity to get the picture exactly right, ensuring that you're happy and meet the correct criteria for the passport form.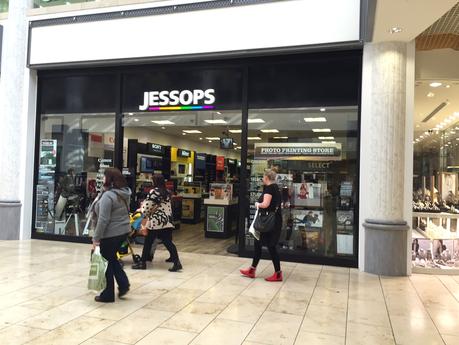 So, this week we visited our local Jessops store at the Metro Centre where we'd booked in for an appointment to have the little mans pictures taken.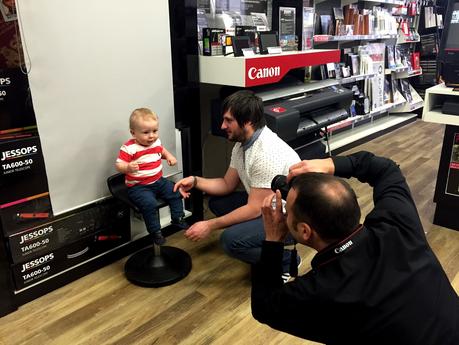 It wasn't initially obvious where the photo area was in the store, it takes up very little space and is literally situated along the wall of the store, consisting of a pull down white screen which will be the background of your photograph. 
There is a large soft cushion which can be used to take photographs of young children who aren't able to sit up alone, or a low stool which can be used for everyone else. Surprisingly, the little man was as good as gold and sat really still and even looked at the camera. The member of staff was able to get a good quality, bright photograph very quickly. He was patient and friendly, interacting well with the little man and telling us what he was doing.
The member of staff took the photograph using a DSLR camera before transferring it to the photo processing area of the store where we waited a couple of minutes while the pictures were printed off. We were then given 6 passport size photos which were safely tucked away in a protective wallet, ready to use with our passport form.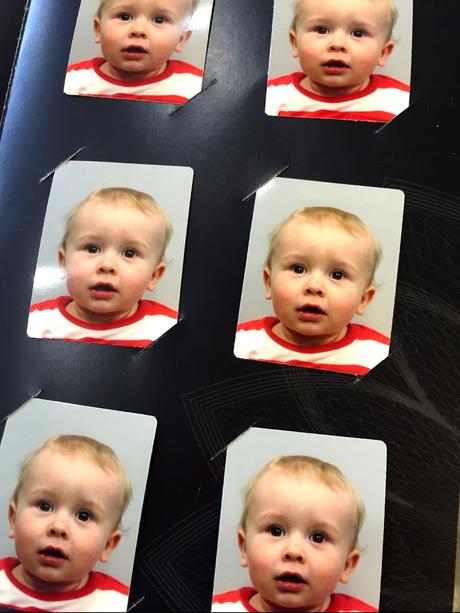 The whole process was extremely quick and efficient and we were in and out of the store with our pictures in 15 minutes. The quick turn around is ideal for families with young children as it reduces the stress of waiting and means there's less chance of tantrums.
The photo quality is great and they're cut to the correct size to send away with a passport form. I can't fault the service we recieved and I think the price is very reasonable.


*We were provided with free photo service and set of pictures in return for a review. Opinions are my own*