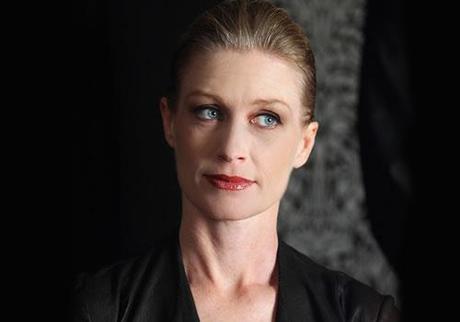 True Blood may be winding down but we'll still get to see cast members visit other shows. TV Line reported this morning that Jessica Tuck (Nan Flanagan) will be appearing on Castle this fall.
Tuck will play a wealthy musuem benefactor who becomes a murder suspect in the course of the episode.
This will be the first time Tuck will act on screen with Castle leading man Nathan Fillion but they previously played half siblings on the soap One Live to Live at different times.
Season 4 of Castle premieres September 19th on ABC.
Source: TV Line.com- "Exclusive: Castle Targets True Blood Vampire"
Image Credit: HBO, Inc.