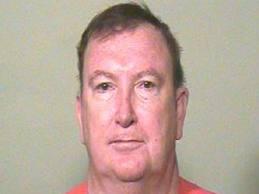 The Washington Post reports
An Oklahoma pharmacist sentenced to life in prison for fatally shooting a teenager who tried to rob his store claimed Monday that his case was mishandled and his attorney was ineffective.
Jerome Ersland, 60, made the allegations in an appeal that asks the Oklahoma Court of Criminal Appeals to order a new trial and set aside his May 2011 first-degree murder conviction and sentence.
 Prosecutors concluded Ersland was justified when he shot 16-year-old Antwun Parker in the head, knocking him to the ground, and then chased a second would-be robber out of the store. But they said he went too far when he grabbed a second handgun and shot the unconscious boy five more times in the abdomen. A coroner's report said the latter shots killed Parker.
A 12-member jury rejected Ersland's claims of self-defense and unanimously convicted him of murder.
I thought we'd heard the last of this guy. We discussed him at length at the time of the shooting,
here
and
here
. For me he's the king of the false DGU.
Naturally there were plenty of supporters among the biased gun-rights crowd. For them, the execution of a criminal is a good thing, no matter how it's done.  On the most popular gun blog there is,
TTAG
, they often advise murderers like Ersland to keep their mouth shut  when the police come, all the better to get away with their criminal behavior. These guys are nothing if they're not loyal to one another.
Jerome Ersland didn't get away with his actions and now he's trying to get off on a technicality.
What's your opinion?  Please leave a comment.