These jerk chicken and grilled vegetable quinoa bowls are packed with Jamaican flavors and tossed in a delicious jerk dressing.  And guess what?  No oven required, and minimal dishes to wash!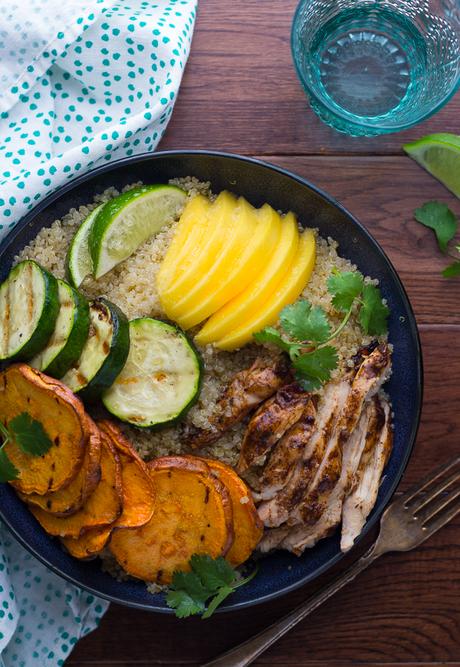 Disclosure: I was compensated for this post by Grace Foods Canada, but all opinions are my own.  Thanks for supporting the brands that keep this blog going!
This month, the weather has been totally predictable: warm, sunny, gorgeous from Monday to Friday.  Saturday and Sunday: Cold.  Rainy.  Snowy.  I wish I was even joking about that last one.
It's like Mother Nature is teasing us!
Little does Mother Nature know, there is nothing that really keeps us from barbecuing…we (OK, Ben) are out there all year round, rain, snow, hail, hurricanes, grilling our little hearts out.  Of course it is far more pleasant in the warmer weather.
Plus doesn't it just feel like summer (even if it is cold out), when you are out there grilling?  The smells, the sounds, it's just all things summer to me!
Continue reading: JERK CHICKEN AND GRILLED VEGETABLE QUINOA BOWLS