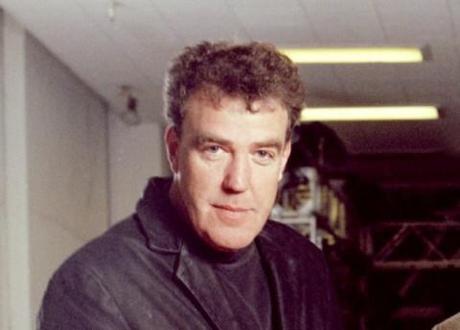 Jeremy Clarkson. Photo credit: image.net
Wednesday's public sector strikes certainly weren't well-loved by many in the media, but television's favorite curmudgeon, Top Gear presenter Jeremy Clarkson, may have taken his disapproval a bit too far.
Clarkson, appearing on BBC's The One Show Wednesday night, expressed his frustration with the strikers by saying, "I'd have them all shot. I would take them outside and execute them in front of their families." Ever striking a blow for the common man, he added, "I mean, how dare they go on strike when they've got these gilt-edged pensions that are going to be guaranteed while the rest of us have to work for a living?"
Clarkson, who drives fancy cars and says outrageous things on the TV for a living, on the strikers:

The broadcaster subsequently received nearly 5,000 complaints from appalled viewers and has apologised. Not everyone is satisfied, however: Unison, the union representing more than 1 million public sector workers, claimed that it was considering legal action against Clarkson, possibly even referring him to the police for his words.
Should Clarkson be strung up or should everyone just lighten up?
Clarkson should be ashamed. David Prentis, general secretary of Unison, called for Clarkson's immediate dismissal in a statement on the union's website. Said Prentis, "Public sector workers and their families are utterly shocked by Jeremy Clarkson's revolting comments. We know that many other license fee payers share our concerns about his outrageous views. The One Show is broadcast at a time when children are watching – they could have been scared and upset by his aggressive statements. An apology is not enough – we are calling on the BBC to sack Jeremy Clarkson immediately. Such disgusting statements have no place on our TV screens."
Unison should be ashamed. Well, maybe not ashamed, exactly, but the union should think long and hard about calling for Clarkson's dismissal and wasting money on legal advice over something that was very clearly a joke, if an unfunny one, David Allen Green judged at The New Statesman. "It is also odd that Unison is risking its credibility – which is vitally important for all its members – in deploying such a misconceived and illiberal PR move. And it is sad that all this has achieved is to make Clarkson the story, and not Unison's members and their demands," he wrote.
"'What Jeremy Clarkson said hurt me' no it didn't. They were words. Somebody call the waa waa wambulance. #GrowUp," tweeted comedian Daniel_Sloss.
It was just a hyperbolic figure of speech – and the BBC is terrible. Branding the outrage over Clarkson's comments "silly", James Delingpole, blogging at The Teleraph, declared, "It should be patently obvious to anyone who is familiar with his style or has seen one of his programmes – ie: everyone in the world – that Clarkson didn't mean it…. Oh, plus, he was employing it as a figure of speech. I know this won't mean much to half the morons who complained to the BBC yesterday, but the English language is an extraordinarily rich and nuanced thing." It's the BBC and "its brain-dead apparatchiks" that are the real problem: When the presenter looked shocked and apologized at the end of the programme for Clarkson's remarks, it signaled to "those viewers idiotic enough to seek to take umbrage" that they should do so. "The damage the BBC is wreaking on our culture in ways both large and small is all but incalculable."