Jennifer Lawrence Is Taking A Break From Acting To Milk Goats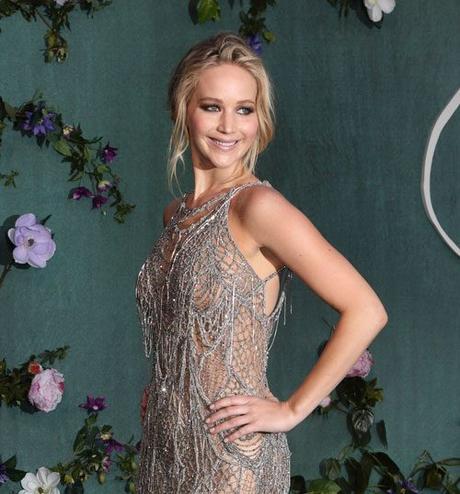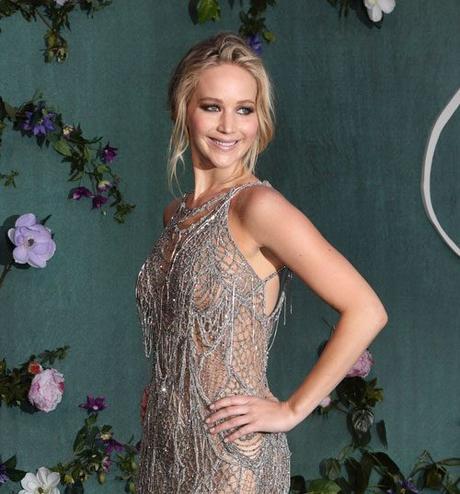 If any star in Hollywood has earned a rest, it's Jennifer Lawrence. She shoots three movies a year, yes, but the work that goes into being Jennifer Lawrence must be equally as exhausting. She's got to have "funny" stories about farting and sexual aids at the ready to demonstrate what a down-to-earth girl she is for all of her talk show appearances. She's got to practice taking pratfalls in evening wear at awards shows. And she just broke up with the director of her last batshit-crazy horror flick mother!. Who wouldn't want to put their career on pause for a moment to milk goats if they were her? Yes, JLaw is taking a breather from acting to massage milk out of goats. You'll probably hear all about it on her next press junket.
In an overly fawning interview with Elle, Jennifer talked about her career and her plans to step away from the scene. When I type "overly fawning," I'm not overly exaggerating. Statements like "she's become the most bankable and beloved movie star on Planet Earth" made me wonder if the writer saw JLaw's unfortunate pics from The Fappening and was interested in seeing more.
The directors that Jennifer has worked with in the past also sang her praises. Her now ex-boyfriend director Darren Aronofsky, Jodie Foster, and Silver Linings Playbook director David O. Russell all feel that she is an acting angel come down to earth. David, in particular, sounds like he fell deeply in love with his Joy star.
"Her eyes say more in silence than many actors can say in a lifetime."
Ok, easy there, Dave. We've all seen how you treat actresses, you fickle maniac.
As for Jennifer, she's taking time off to work with political corruption–fighting nonprofit group Represent.Us, as well as the aforementioned goats.
I want to get a farm," she says, when asked what's next. "I want to be, like, milking goats." It's not quite the normal life she thought she'd have, but it's also clear, from her grin, that it's not half bad.
Ugh, Jennifer Lawrence owning a farm will probably become a documentary or reality series and who wants to see Jennifer in overalls and shoveling dung besides perverts with a particular fetish? And then she'd have even more disgusting stories to tell interviewers later on about ornery, frigid goats and how she accidentally baled herself in with the hay. Just – no.
Pic: WENN
Source: Jennifer Lawrence Is Taking A Break From Acting To Milk Goats
3 total views, 3 views today